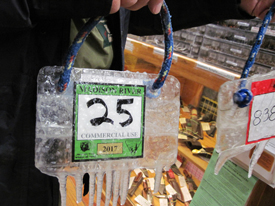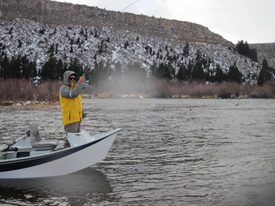 The river is flowing at a rate of 940 c.f.s.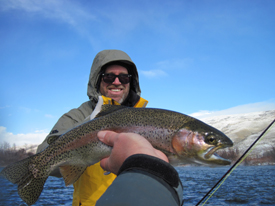 below the newly completed dam at Hebgen Lake and 1,030 c.f.s. down at the Kirby Ranch. It's been a bit cold and windy lately around here but that didn't stop our father and son clients from getting after it with Gunnar Monday in the snow and the wind with temps in the teens. They had a tough time keeping the anchor rope and fly lines clear of ice but didn't have many issues catching fish!!
Nymphs are of course catching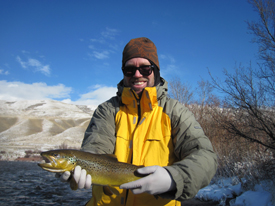 fish throughout the river with some of the best ones being princes, rubberlegs, Delektable Megaprinces, zebra midges, eggs and worms. Fish are starting to move into the deeper buckets that they'll hold in for the winter so fish those babies low and slow. As we get further into winter they will also be in the shallow riffles so test different areas as you fish.
If you see fish eating from the surface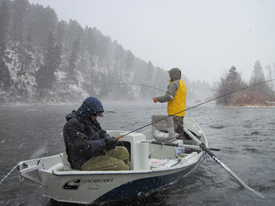 odds are they're taking midges. Griffith's gnats, CDC midges and crystal midges shouldn't have a problem taking those fish. The best action has been in the upper wade section as usual for midge fishing.
Fish are still biting the small streamers too. Zonkers, sculpzillas, mini loops, Morrish's sculpins and Delektable christmas trees are all good bets as long as they're swung, dead drifted or stripped in sloooow.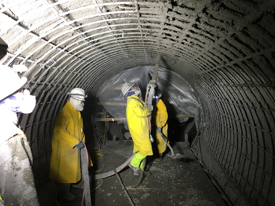 Thanks again to North Western Energy for getting the dam project finished. They shared a few photos from the process.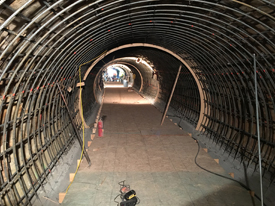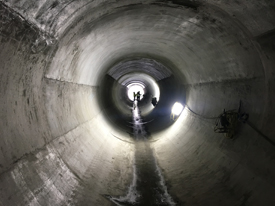 Call or stop by the shop for any more tips or info you may need to make the most of your next day spent fishing on the Madison or surrounding lakes and streams.