Warmer than average temps are expected for this week so get out there and take advantage! Flows are still holding steady at around 940 c.f.s. below Hebgen, 1,030 c.f.s. at Kirby and about 1,150 c.f.s at Varney.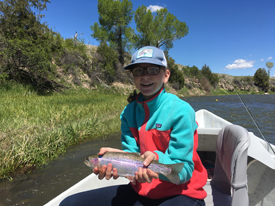 With temps expected in the 55-70 degree range throughout the week I'd expect some continuing good BWO and baetis fishing especially on the upper end of the river. I've yet to find a baetis dry I like better than the ol' Parachute Adams and the BWO's are easy enough to imitate with a #18 purple craze or a split-wing BWO.
Nymphs have of course have been the most successful with Pat's Rubberlegs, Delektable Lil' Spankers, RS2s and Prince Nymphs all being some of the top flies. Whether it's a tight-line, under a bobber or behind a streamer those bugs should get you by.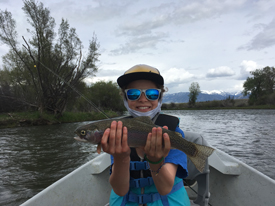 If you just want to chuck streamers be willing to work for it as streamer fishing has been somewhat inconsistent with some really good days mixed in. The Delektable Screamer, Bow River Buggers, Zonkers and Sculpzillas are all good things to have in the box.