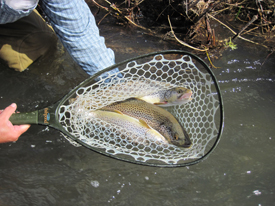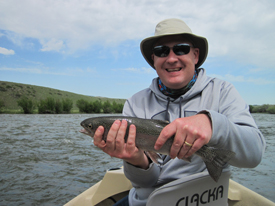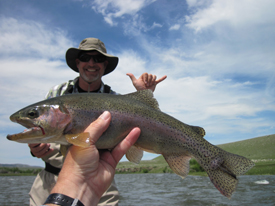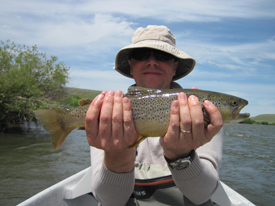 It's finally June and the river is coming right into shape! Flows have dropped substantially over the past week and we expect that to be a continuing trend for at least another week or so 'till things really stabilize. We're currently sitting at about 1,700 c.f.s. below Hebgen Lake, 2,400 at the Kirby gauge and 3,750 down at Varney.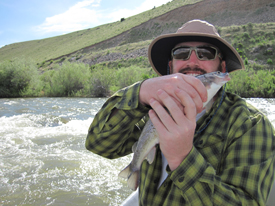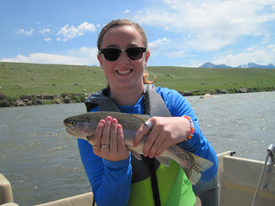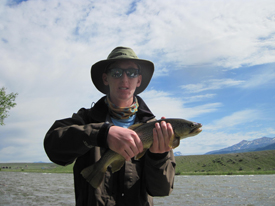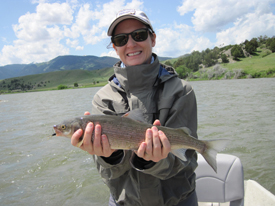 We've started to see some pretty awesome Caddis hatches in the evenings, especially up above the West Fork. Dry fly fishing has been killer as the sun sets. Our favorite dries have been Bloom's Parachute Caddis in tan or light olive, Delektable CDC Elk Hair Caddis, Delektable Halos and the classic Elk Hair.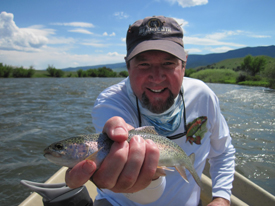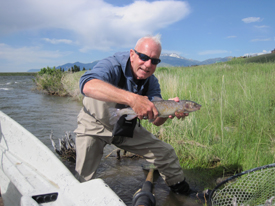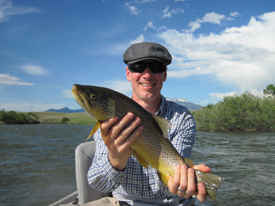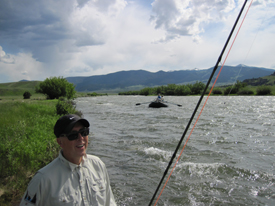 During the day you'll be better off with a couple of bead heads under an indicator. Stonefly nymphs are still getting plenty of attention so make sure you've got a few Pat's Rubberlegs and Delektable Mega Princes in the ol fly box but of course all those Caddis are getting eaten under the surface throughout the day. We'd recommend keeping a few Shop Vacs, Delektable Sure Strikes and Serendipities with you as well.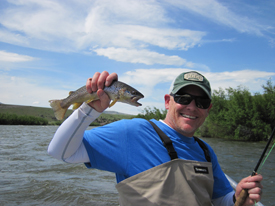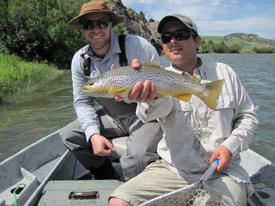 The streamer bite has also been producing some quality fish. It wouldn't be a bad idea to throw a Trevor's Sculpin, Delektable Screamer or a Sparkle Minnow behind the big rocks and along the banks.