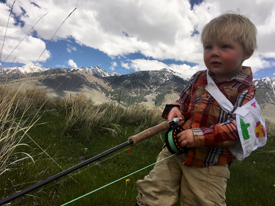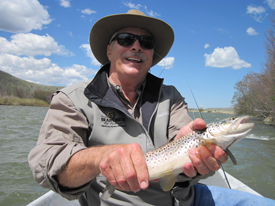 We've seen a lot of change on the Upper Madison over the last couple weeks as the river came up for the long awaited "flushing flow". Beginning on May 20th we saw the river rise a couple hundred cubic feet per second every other day for about a week until the goal of 3,500 c.f.s. at Kirby was met and we've been hanging on at that flow for the past few days. What does this mean for the fishing? Just that you'll want to stay above the West Fork and concentrate on getting flies down deep in the slower water.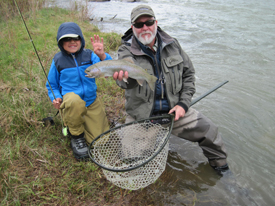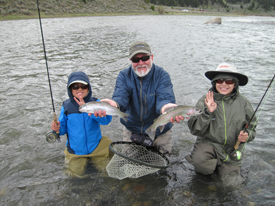 There hasn't been a whole lot of dry fly fishing to be had as of late but from time to time you may find a nose poke up for a BWO or Midge. If you so happen to find some fish that are willing to eat on top your best bet would probably be a smaller Adams, Purple Craze or a Midge Cluster.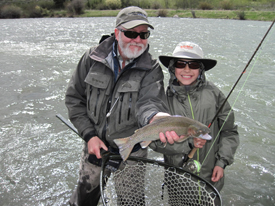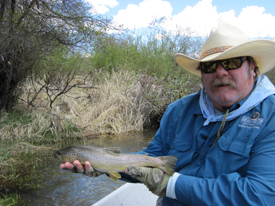 With all that being said, the sub-surface fishing has been stellar. You're best off anywhere upstream of the West Fork as it's pumping in muddy water. Three Dollar Bridge, Raynold's Pass, Pine Butte and the upper stretch of Between the Lakes have all been fishing well. Pat's Rubberlegs, Worms, Delektable Mega Princes, Delektable Hurless Stones, Shop Vacs and Serendipities have all been doing a good job picking up fish. Focus on slower water along the edges and don't forget your split shot!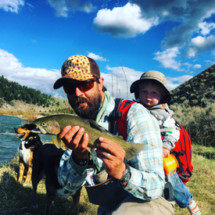 Streamer fishing has also been really good. Again, you won't have to do much wading as they're all along the banks. Delektable Screamers and Double Screamers have been picking them up in Olive/Yellow and Olive/Black along with Trevor's Sculpins, Sparkle Minnows and Double-Bunnys.
We're very excited for another awesome season of fishing on the Madison and as always keep an eye out for up to date reports! And of special note, it's never too early to start fly fishing.