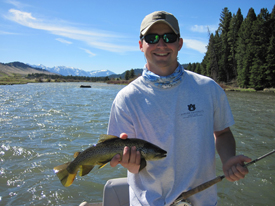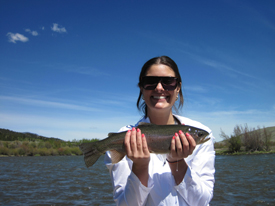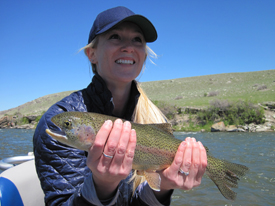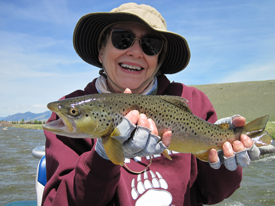 Warm weather and runoff have returned to the Madison Valley this week. With the lower than average snowpack flows remain well below average and the river is very fishable. The best water conditions are above the West Fork on the Upper Wade Section. The river has just a tinge of green. Below the West Fork and continuing to Ennis the river is off color.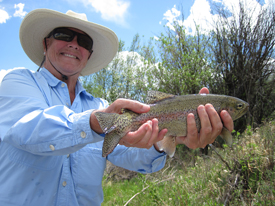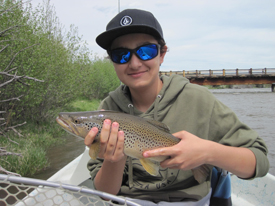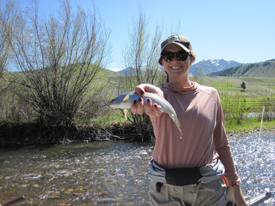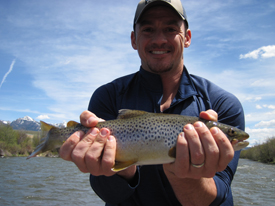 We've had numerous guide trips out all week. If you're patient and rotate through your patterns and tactics there is some good fishing to be had out there. Below the wade section it has mostly been a nymph and streamer game. With the best chance for dry fly activity is in the upper wade section. With some BWO's and Midges still getting some attention from the trout on calmer less bright afternoons.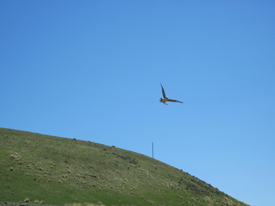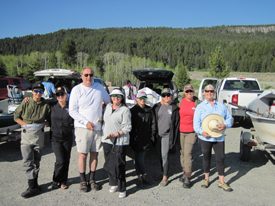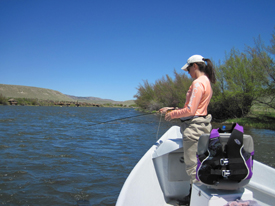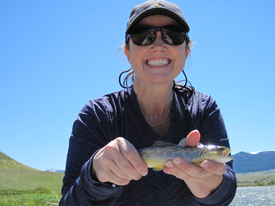 We hope to see runoff peak over the next few days and then the countdown to the Salmonfly Hatch will begin.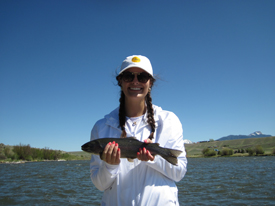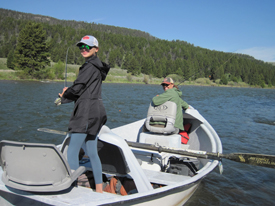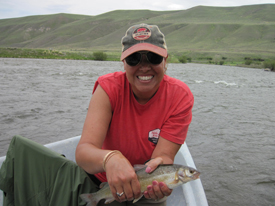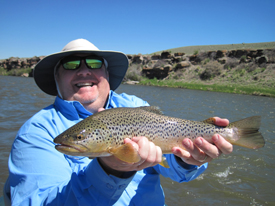 Nymphing anglers have been having success with Delektable Mega Princes, Delektable Hurless Stones, Delektable Stonefly Candy, Pat's Rubberlegs, Girdle Bugs. Shop Vac's, $3 dips, Physco Princes, Delektable Lil' Spankers, Delektable Hammerheads, Delektable Jig Hook Tungsten Spankers, Perdigons, Baetis Nymphs, and Midge imitations are all good choices for your trailer fly.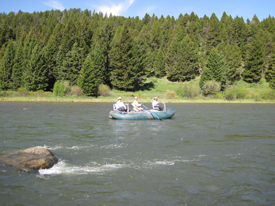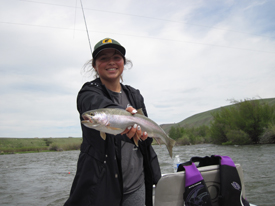 Swinging soft hackles alone or behind a streamer have brought in some good reports over the last several days as well.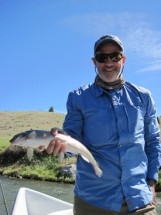 The Streamer bite is definitely getting more consistent now. Delektable Screamers, Zonkers, Dungeons, Zirdles, Sparkle Minnows, and Kreelex patterns, have been working well for our area anglers over the last several days. Dead drifting and stripping with various retrieves are all possibilities now. The streamer bite seems to be strongest in the mornings and anytime you get some cloud cover. As we said earlier adding a soft hackle to the back of your streamer has been very effective also.
As runoff subsides we will be about to enter our most exciting time of the season. We will have the Salmon Flies, Golden Stones, Little Yellow Stones and Olive Stones, PMD's, and Caddis to look forward to as the Madison clears.
Please be safe out there everyone and remember it's not about the numbers. Soak in the scenery and let your stress go. Our sport is about fun and relaxing. The fish we catch are just a bonus on top of being able to live or visit all the special rivers we have access to in Montana.
Our inventory on bugs is very strong and we invite you to come pay us a visit here at Beartooth Flyfishing. Our staff is on the river most days and are always tuned in to the current fishing conditions on the Upper Madison. We still have a good supply of discontinued Rio Lines at 40% off as well. And some nice clothing on clearance for both the ladies and the men. Tight Lines everyone!