Dan Delekta and Bernie Sundell embarked on a Big Hole adventure Sunday. It was either going to be a float from Melrose to Glen or the upper river from Wise River to Divide. On our dirve up the Big Hole, the Wind started to blow upstream as we approached Melrose. Easy decision, let's go to Wise River. We put the raft in at Jerry Creek, no wind, perfect conditions.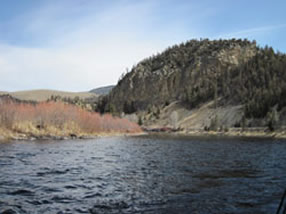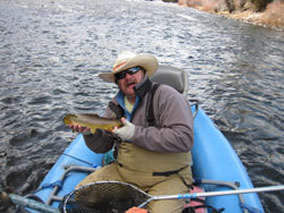 The temperature was 30 Degrees at 10 A.M. but warmed up quickly as the trout started to bite from 11 A.M. to 4 P.M.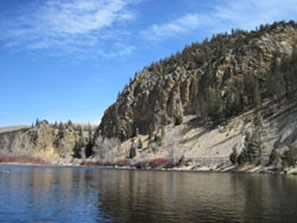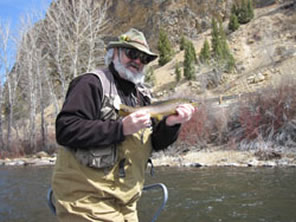 It was just a great day with one of my best friends. Browns and Rainbows from 12" to 17" ate #8 Delektable Mega Prince Flashbacks, #8 Delektable Olive Hurless Flashbacks, and #14 Delektable Sex Flies. The midge and BWO hatch never materialized but the nymphing was great.

Dan