Andros Island in the Bahamas is a beautiful place we enjoy every winter and have for eight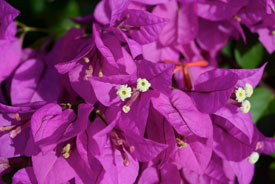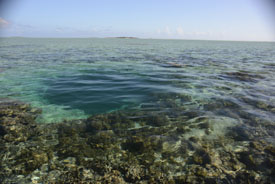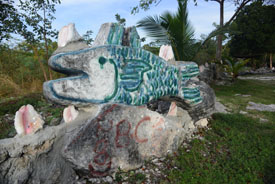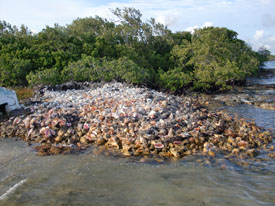 years now. Andros has the third largest barrier reef in the world, great for scuba diving and for big deep sea fishing, and is the bonefish capital of the world. It is a tropical island with uncrowded white sandy beaches, lobster, conch and fish are bountiful, wonderful people, and temperatures from 70° to 80+° all winter. There are pretty flowers, blue holes to discover, and local art to be found in the neighborhood.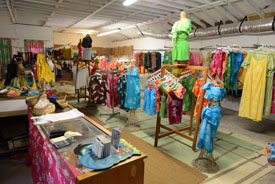 Androsia batik fabric is also hand made on the island.
This is paradise in the dead of winter where Nancy and Dan can support Hermon's Andros Bonefishing Club in Bowen Sound.
Our flyfishing friends, Chip and MaryRose escaped winter between Christmas and New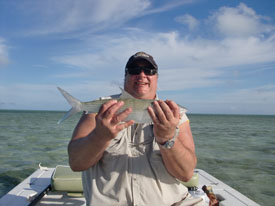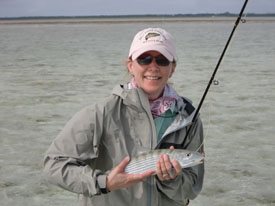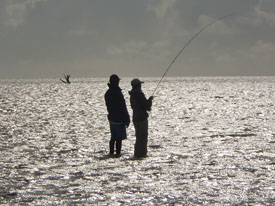 Years and pounded the bonefish enjoying 80° temperatures. This was MaryRose's first bonefish. She caught many more during her stay and grew more confident with Hermon's guidance. As you can see Chip is a great photographer and fisher and had his share of fun.
Tim Miller came down again to stalk tailing bonefish in calf deep water everyday.
He also provided some awesome music for us at the lodge.
Our favorite flyfishing on Andros is the wading and stalking of feeding bonefish: casting to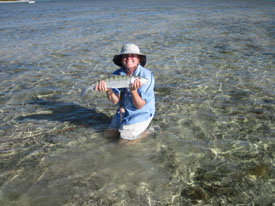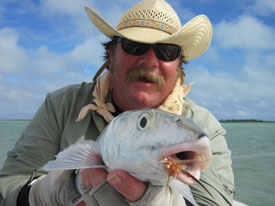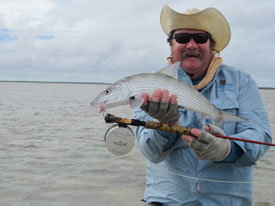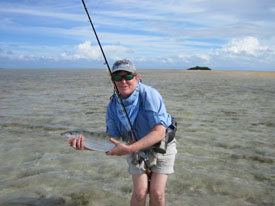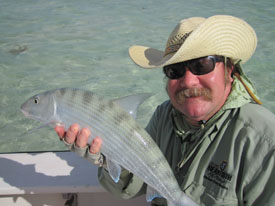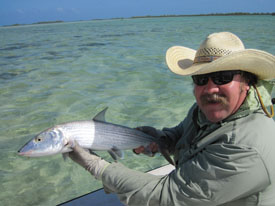 targets. The wading flats are endless. You feel like you have your very own tropical island. While the fishing out of the flats boat is fantastic, if you like wade fishing on flats, Andros is really your place. Nancy did really well at the catching this trip.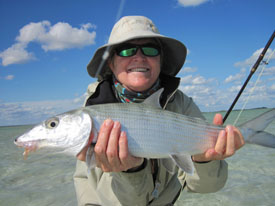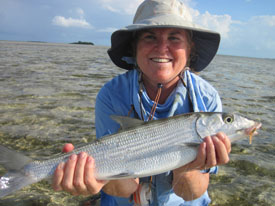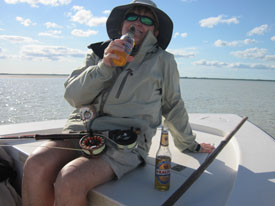 She found some of the bigger bones compared to most.
She was very happy and found reason to celebrate with her favorite island beer, Kalik Gold.
Out of all the guides that we have guided and fished with, Hermon Bain is our favorite: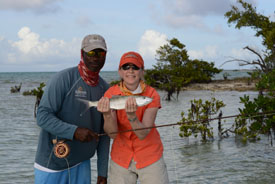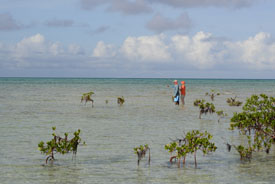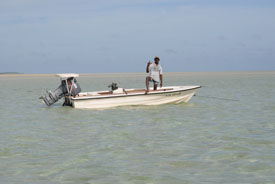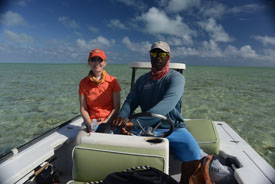 always a chearleader; a true coach; and a tireless worker that will find fish all day in every situation and weather condition. Hermon and his dad, Conchy, are icons in the guiding community and Conchy fishes with us even in his 70's. It is obvious Hermon and Conchy love to be there and to help you have fun and catch fish. When they are not guiding, they are out in the sound fishing, sponging, slinging lobster, and fetching conch.
We love December, January, and February and the first two weeks of March. This time of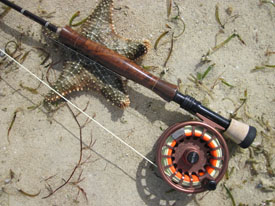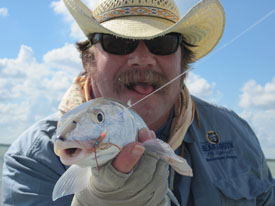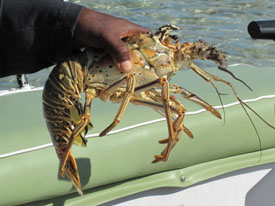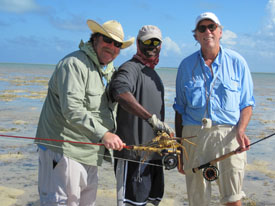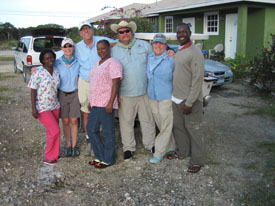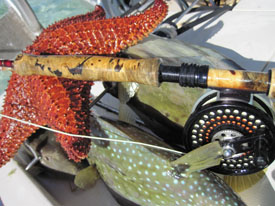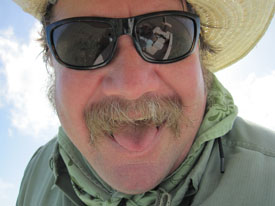 year offers great weather: from 70° to 80° daily; virtually no people where you feel like you are the only ones; air conditioned comfortable and very clean accommodations; and incredible home made from scratch dinners by Hermon's wife Antoinette at the lodge. Dinners include: fresh lobster, conch, and fish.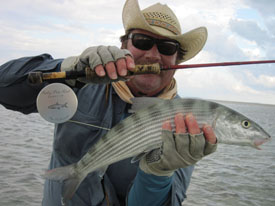 So, if you need to escape winter and would like a very special saltwater treat, give us a call and let us help you discover paradise. You can see how relaxed we become from the island life.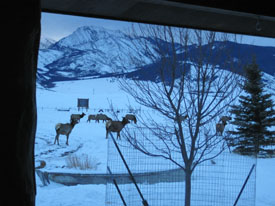 When we returned home, elk were in our yard to greet us. Happy New Year!
Dan and Nancy
PS Thanks to Craig, Dave, and Jenn and our awesome crew and neighbors for watching the shop while we escaped.