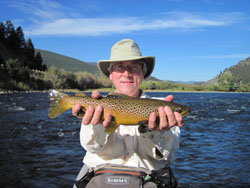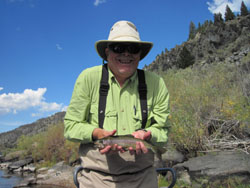 This was very skinny water to float. Our float with Doug and Bob was a mine field of boulders to negotiate with the raft. In the morning nymphing was productive with size #18 Lil' Spankers. The afternoon bite; one of my favorite late season combos of a hopper with a #18 or a #20 beadhead dropper was great! For hoppers we used Delektable Slammers, Tony the Tiger, and Morrish's Hopper. Lil' Spankers were Red, Purple, and Silver in color.

Dan
August 25, 2009
Fun with clients from the past…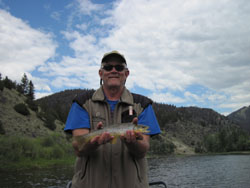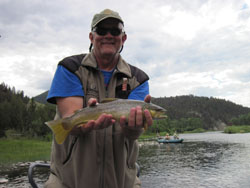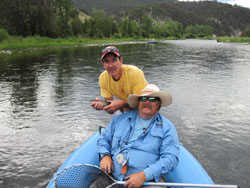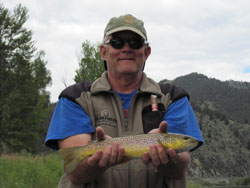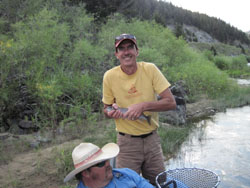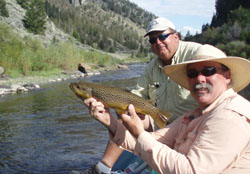 Great renewing old friendships with an adventure on the Big Hole with Dan and Marty guiding a group of four. We started at 10:30 AM and finished at 8 PM; a day for the memory bank. Trico's, Pseudo's, Hoppers, Flying Ants, and Spruce Moths provided action on the surface. One of my favorite Dry/Wet combos, the Hopper with a #18 BH Micro Mayfly; spanked them in the afternoon. We caught Rainbows, Browns, Grayling, Cuttthroat, Whitefish, and Cuttbows. The only species we didn't land was a Brook Trout. It was an amazing day with great people.

Dan