Did you take my advice? Did you get out there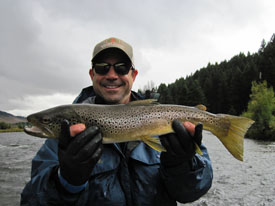 during the week of "bad" weather? If you did, you scored. It was cold and wet, but the fish responded by eating big flies. Streamers ruled. Big black or white streamers fished tight to undercut banks brought those monsters out from their summer slumber. Dead drifting sculpins with Halloween PRLs or large copper johns were deadly too. For quantity, a zebra midge was lights out. The channels even had a solid calibaetis bite when the wind was down. Eggs didn't work for me but it can't be long! Okay, that was my personal fishing experience for you.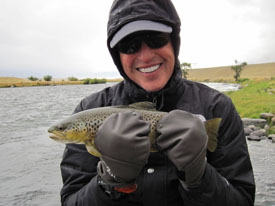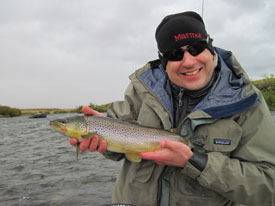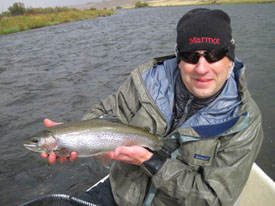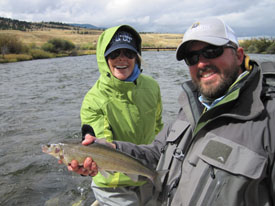 The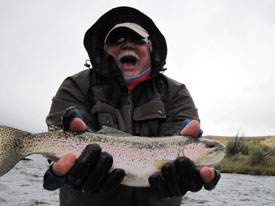 clearing trend began Thursday night and today we have 75 degrees and clear skies. The fishing changed a bit too with streamers becoming less effective in the full sunlight conditions. Nymph rigs have been the call with dark PRLs, Delektable Mega Prince  or black and olive wooly buggers are a good choice for the top fly.  Trailing the bigger fly you can try an Evil Weevil, Lightning Bug, Prince Nymph, Crystal Dip or Worm, Shop Vac or Copper John. Fish counts were way up with boats reporting 30+ fish on nymph rigs.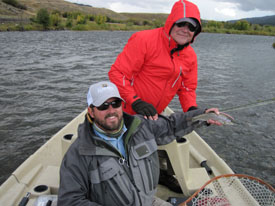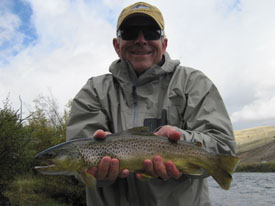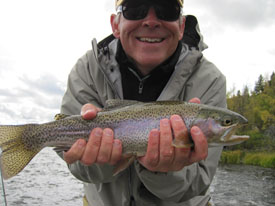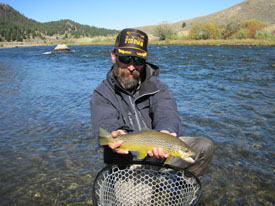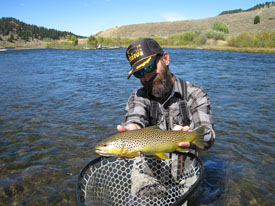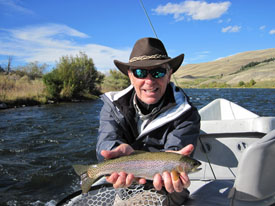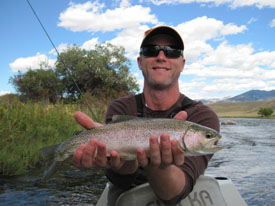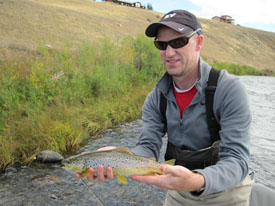 Whoa! Halt the press- I just looked at the weather forecast. This week looks to stay warm and clear. This means fishing early and late could be the best option for productivity. Try some dries or streamers during these times, but be ready to nymph the small stuff for most of the day. This is a good chance to take advantage of the weather and explore some new water or techniques. See you out there!  –Parker