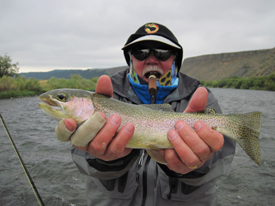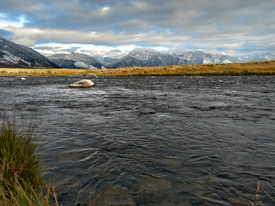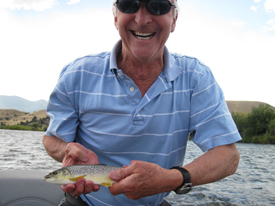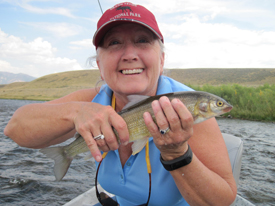 Well it felt a lot like winter when I woke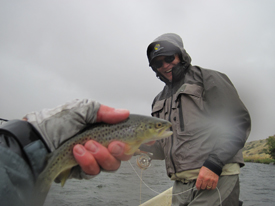 up yesterday morning and that was a blessing after such a dry couple of months. With predicted rain and highs in the mid 50s and low 60s the forecast is looking good for everyone's favorite fall festivity, STREAMER FISHING! Flows are at 861 c.f.s. below Hebgen Lake and 970 c.f.s. down at Kirby.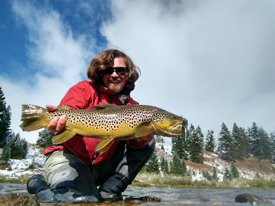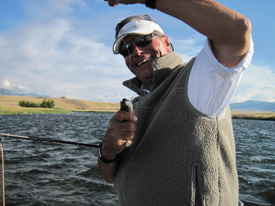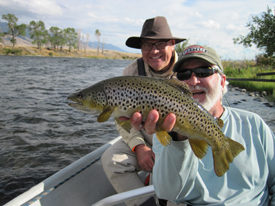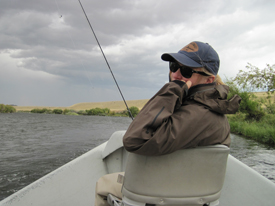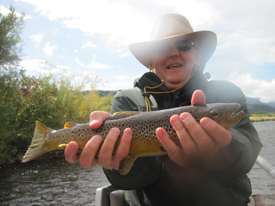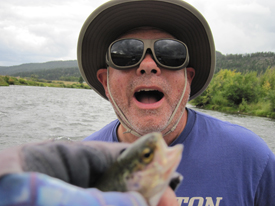 Speaking of streamer fishing it has been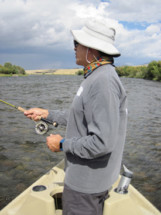 pretty good as of late, best in the mornings and evenings but I expect it to be an all day affair with the upcoming weather. The fish are in their normal hiding places (undercuts, boulders, logjams, etc.) feeding on their usual prey (whitefish and sculpin). Some of the bigger flies are starting to get more attention like the Delektable Double-Screamer, Circus Peanuts, Silk Kitty, and Sundell's Bad Boys as well as the go to smaller stuff like Double Bunnys, Delektable Single Screamers and Sheila's Sculpins.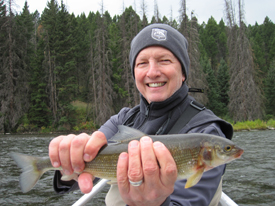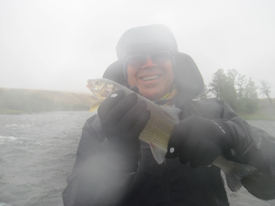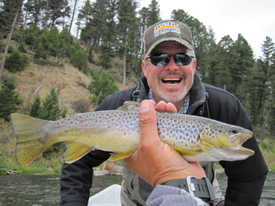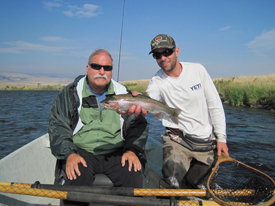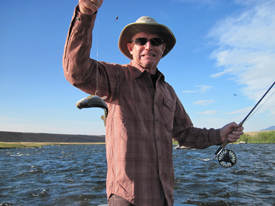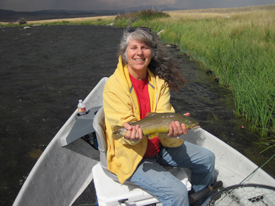 The recent snow probably put down some of the hoppers but it usually takes a couple cold spells to get rid of them for the season. Good news is the water temp is right down to Calabaetis and BWO levels so keep an eye out for those to start hatching. The bigger caddis are lingering around the banks in the evenings but we're still waiting for them to show up in any numbers which shouldn't take long at all.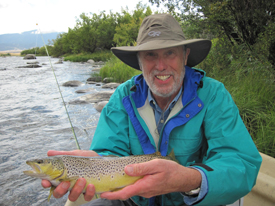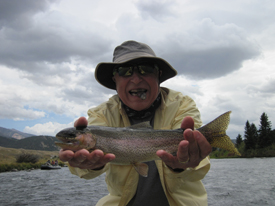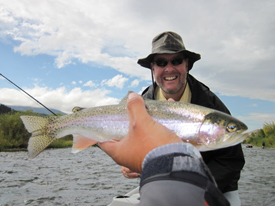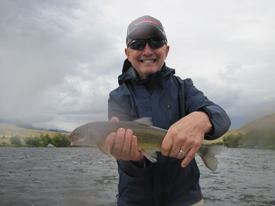 Nymphs are still the best option if you're out there looking for hook ups. Mornings have been most productive but that may change with the water temps. They've been taking some of the bigger soft hackles and/or caddis emergers like Delektable Hammerheads and soft hackle Copper Johns as well as the smaller bead-heads such as tungsten Studlys, Delektable Lil' Spankers, Formerly Known as Princes, and Shop Vacs.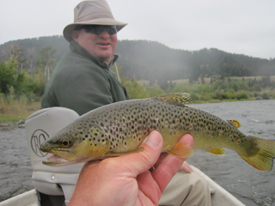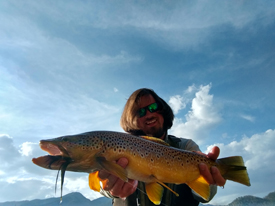 Keep checking in for more up to date fishing reports and as always call or stop in the shop for any other tips you may need!