Timing is key to many of our endeavors in life, especially in Fishing! We are all impacted by choices of when to cast, when to set the hook, when to use certain Flies, and when to let your Fly swing or drag a little bit longer. These essential moments can mean a glorious catch or a devastating miss. As we roll into true Fall here in the Madison Valley nature has her own timing, just perfect! This last week was just perfect, beautiful weather for the first part of the week and then a gradual turn to rain/snow by the end of the week. If your timing was right, you got the last of the nice weather this week, by Sunday it has become a full Winter wonderland in the Valley! Even so, with this turn of the weather you may have your timing dead on for turning the head of that once in a lifetime Trout!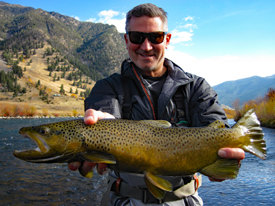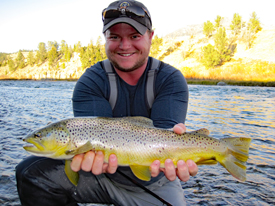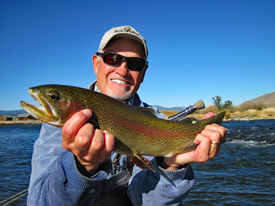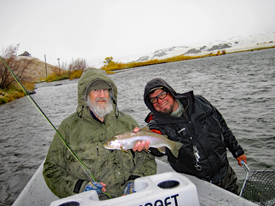 We have seen consistent flows this week sitting at 830cfs at Kirby and 980cfs at Cameron. Fishing has been consistently great with a Streamer and small dropper combo and various Nymphing combos have been effective also. This coming week is full of cloudy days with mixed rain/snowy conditions, which could be very favorable for some serious BWO action. If you choose to brave the great white North this coming week and need some layering gear to keep you warm, stop on down to Beartooth Flyfishing, we got the gear to keep you going!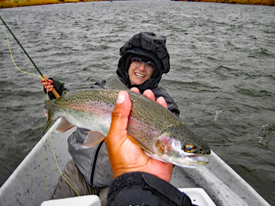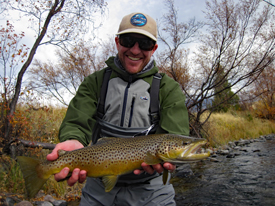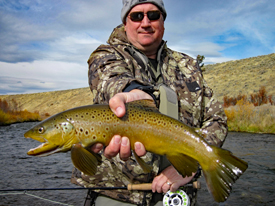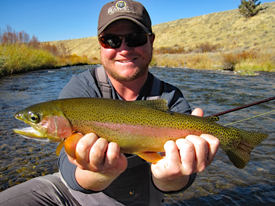 Nymphs: Delektable Lil' Spanker Pheasant Tail, Purple, Blue, Silver, Red Gold #14-#20; Geppert's Black Machine #18; RS2 Olive #16-#20; Tungsten Split-Case BWO #20; BH Mo River Red, Black #18-#20; Delektable Curved Hook Ranch BWO #16-#18; JH Napoleon Light Olive #18; Zebra Midge Black, Red #18-#20; Sawyer PT Copper, Red #16-#18; Pat's Rubberleggs Black, Brown/Black, Olive/Brown #8-#10; Delektable Mega Prince Standard Flashback #10; Juju Baetis #18-#20; GB Bubbleback Emerger PT #16-#18; Delektable Hurless Grey, Olive #10; BH Jig Head Pearl, Silver Lightning Bug #16-#18; Tungsten BH Jiggy Frenchie #14; and Delektable Orange Juice Caddis Emerger, Lime Juice #14-#16.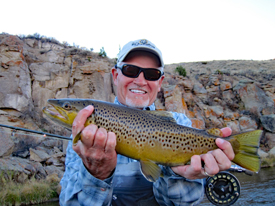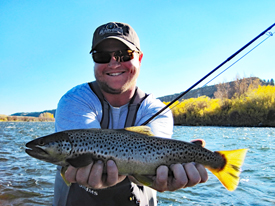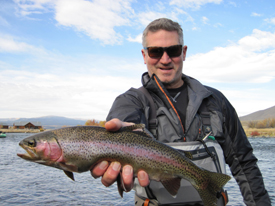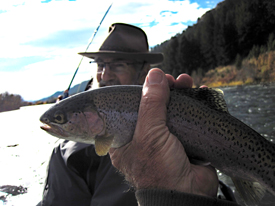 Streamers: Delektable SS/Double/Single Screamer Olive/White, Black, Yellow, White, Badger, Olive/Black, Brown/Yellow #6; Murphey's Miracle Mile Olive Peanut #4, CH Zuddler White, Olive, Black #4-#8; Lady Gaga White, Rainbow #6; Rubber Bugger Halloween #6; Zonker Natural, Copper, Olive, Black #4-#6; Sculpin "The One" #6; Yo Dali Llama Olive/White, Black/Olive, Natural #6; Mini Loop Sculpin Olive, Natural #6; and Silky Kitty Olive, White, Black #6.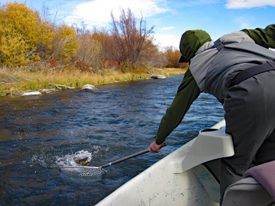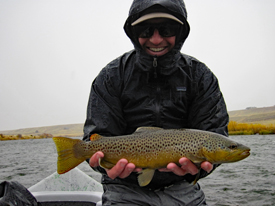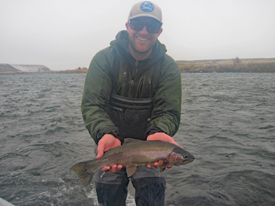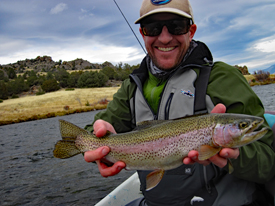 Dries: Hi-Vis Parachute BWO #20; October Caddis PMX Orange #12; Parachute Adams #18-#20; B's Emerging Peacock Caddis #16; Delektable BWO Squeezer #18-#20; Delektable Lil' Teaser BWO #18-#20; Delektable Twisted Baby Orange/Brown, Tan/Brown #12-#16; BWO Para Sipper #20-#22; Delektable Lil' Chubby UV Pink, Royal #16-#18; and Delektable Chubbyness Rootbeer, Cinnamon #16.