The Upper Madison River opened to fishing from Quake Lake to McAtee Bridge today.
I was fortunate to be able to float the river with two of my friends, Bernie and Allan. We dropped my raft in at Lyons Bridge around 10 AM and didn't go more than 100 yards downstream before Bernie landed a large Brown on a streamer. The fishing was great all day for Browns and Rainbows and one large Whitefish. The photos tell the full story.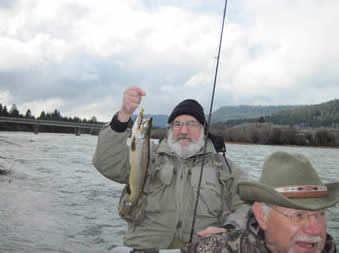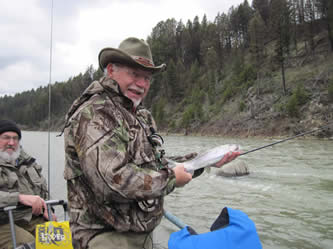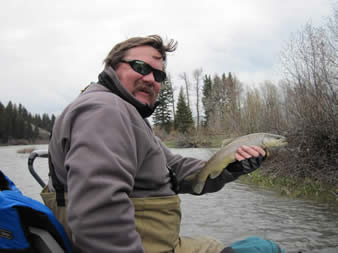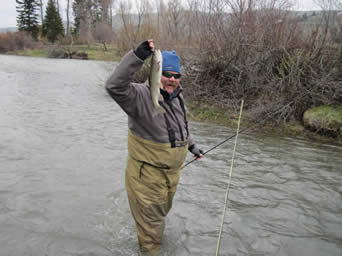 The flies of the day included streamers, Delektable Screamers in Black, and Delektable Double Screamers in Black/Olive, and Olive/Yellow. The nymphs that were hot were the #6 and #8 Delektable Hurless Stone Gray Flashback, Delektable Mega Prince Standard Flashback, and the #12 and #14 Delektable CDC Baby: >Delektable Flies Gallery The hatches that were visible in that section of the river were Midges, BWO's, March Browns, and Sqwallas.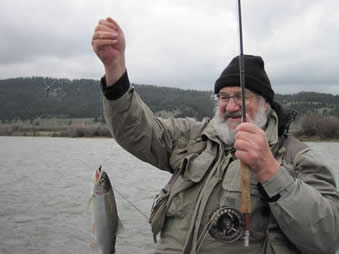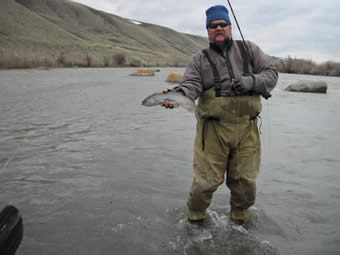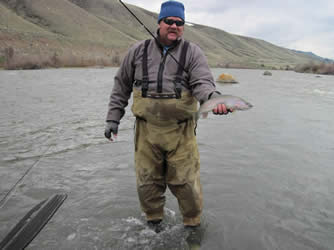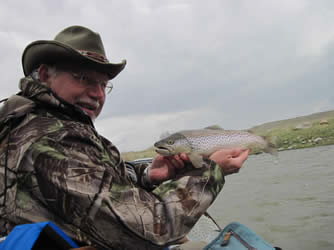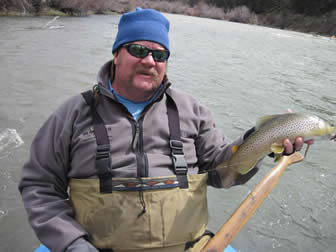 We had some additional fishing reports from Slide and Reynolds Pass: fish were biting on Delektable Mega Princes, Delektable Hurless Stones, Hot Beaded San Juans, Streamers, and Beadhead Caddis flies.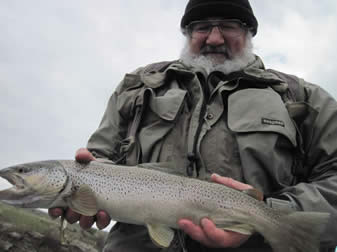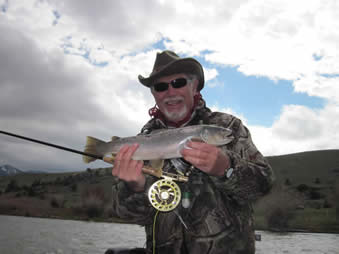 Dan