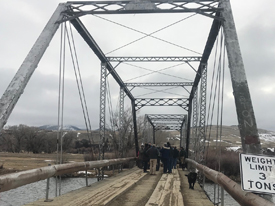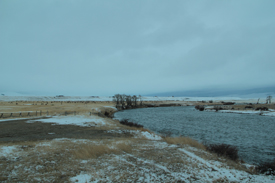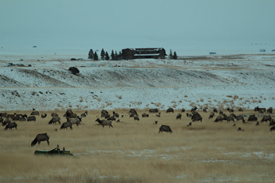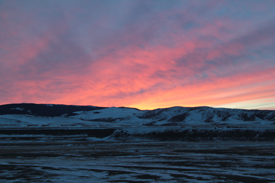 Spring has arrived in the Madison Valley and boy does that feel good after the February we all had. We were too cold to fish in February which is rare for us so no February report. Now most of our access sites have melted out enough to drive in and to get boats in and out; everything from Lyon's bridge to Burnt Tree Hole is good to go. It'll be some time still before we see the ramps at Ennis or Valley Garden but there are plenty of places to get out and enjoy the river. Some places like Three Dollar Bridge still have snow to walk through so be careful.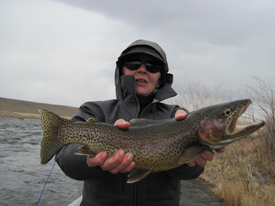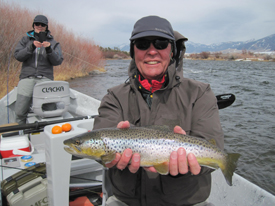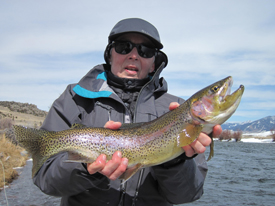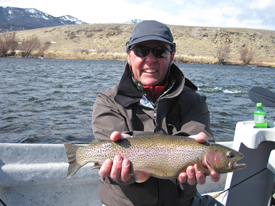 The fishing has been great all the way through the month of March. Most fish are being caught on nymphs. Stuff like Delektable Mega Princes, Delektable Hurless Stones, Delektable Stonefly Candy, Delektable Epoxy Back, Delektable Surestrike, Delektable Lil Spankers, Pat's Rubberlegs, Copper Johns, Prince Nymphs and Midge Pupas are all good choices. My best advice is to experiment with your amount of weight before changing flies too fast. On the Stone fly patterns size #8 has been better.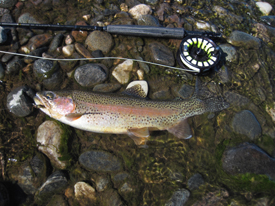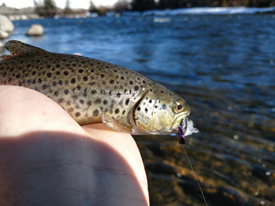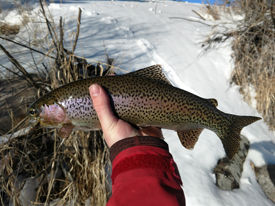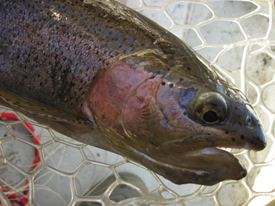 With that being said, the dry fly bite has been great as well if you find yourself in the right place at the right time. The midges start in the early afternoon and if it's not too windy they'll last into the evening. Griffith's Gnats, CDC Midges, Small Adams and Sipper Midges should do the job.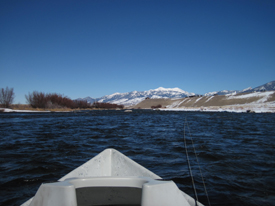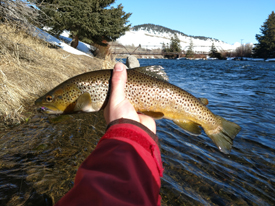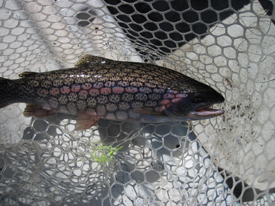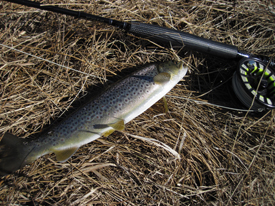 Streamer fishing has been inconsistent but if you're willing to work for them you're likely to get into a few good fish. The slower the retrieve the better; Sparkle Minnows, Zonkers, Delektable Screamers and JR's Coneheads have all seen some attention from the local trout over the last couple weeks.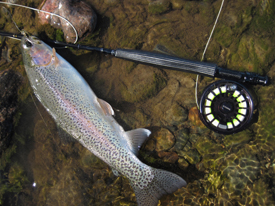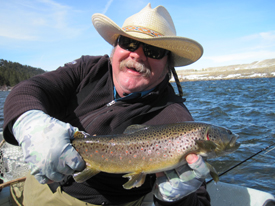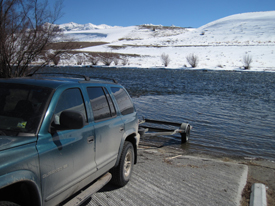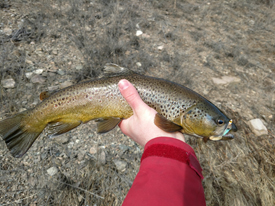 Varney Bridge is officially closed to through traffic as construction for replacing the bridge has begun. The fishing access site and boat ramp are still accessible but you'll have to get there from the highway side via the dirt road as you won't be able to get across from the other side. For construction updates text "VARNEY" to 22828 or call (406)-465-3350.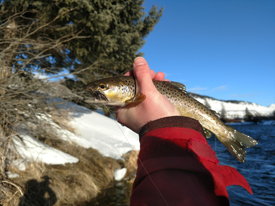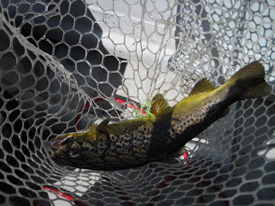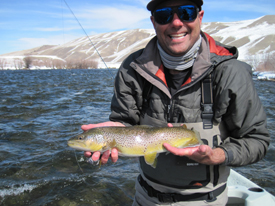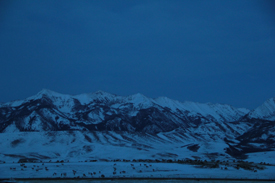 We're in the shop from 8:30am to 5:30pm every day so call or stop in with any questions we may be able to help with.