Our friends, Zac and Kim had a great time on the Upper Madison catching really nice trout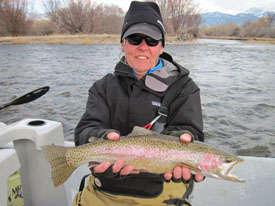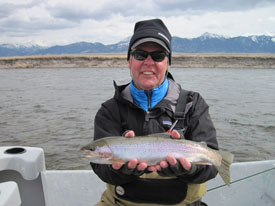 despite the "W" factor which prevailed. They had the two really nice weather days in between some winter conditions on the front and back end of their trip. Kim has a reputation for catching the big fish, not to be confused with another Kim we know who also catches big fish, and this time Zac was right in the competition with his sweetheart. Brandon took great care of them floating two different sections of the upper in his new boat which he loves.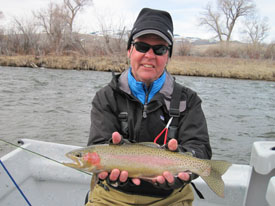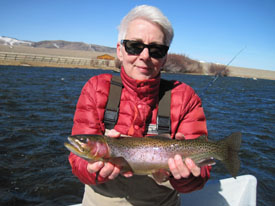 The flies that worked were stone flies including the Pat's Rubberlegs in Black, Delektable Mega Prince Olive Flashback, Delektable Hurless Gray Flashback, and an assortment of worms and Caddis Emerger patterns. It was a great time and a nice birthday celebration for Kim with Zac. Happy Birthday! Kim!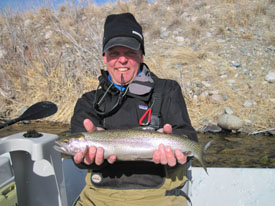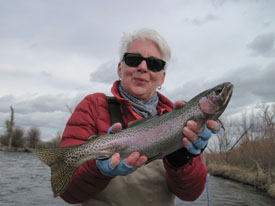 Nancy