Our crew came back from the Big Hole River with some great news…the new flies float!!! Just kidding. Well, they do float well, but they also catch fish, a lot of fish. So, swing on in here and take a peek! The big bugs on the Big Hole were definitely out in full force.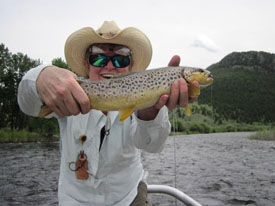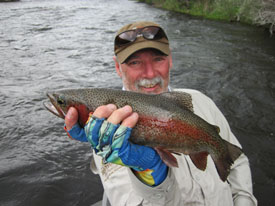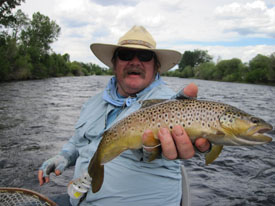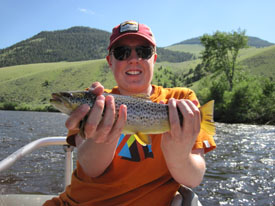 Salmon flies,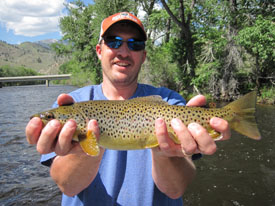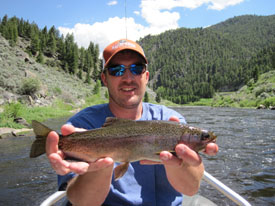 golden stones and caddis were all on the smorgasbord. The crew floated from Dewey Canyon to Melrose. The golden stone bite was really good in the beginning of the float but it eventually died off and went to just salmon flies for a bit. The salmon fly golden stone bite was good and lots of fish were put in the boat! Dan Delekta's Secret Salmon Fly size 6 and the Secret Golden size 6 were hot but not as hot as his newest bug, the Delektable Royal Chubbyness size 12. The new chubbyness patterns from the Delektable fly factory are in and we are fully stocked!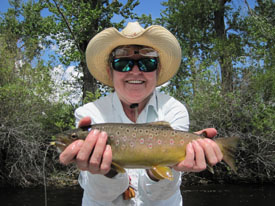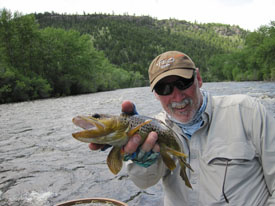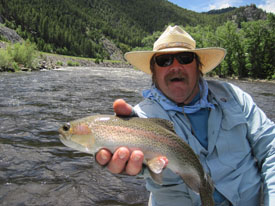 Marty also went to the Big Hole River yesterday with a father and son combo who are friends; Ross and Emmett. You have seen photos of them before as they fish quite a bit and send us reports. Emmett is building his own rods and fishing them. They beat them up on the Delektable Royal Chubbyness size 12. They threw salmon flies and golden stones too but the chubbyness in a size 12 was just what they wanted. It was a day where the trout would swirl around and go up to the fly, take a look, and swirl again depending on the fly pattern. That is typical of the Salmon Fly hatch action as the trout eat like crazy then are full but take a look anyway. It's really fun action all day. More news on the Upper Madison coming soon….Happy Fishing Everybody!!!  -DanG
Happy Birthday! DanG and Ross!