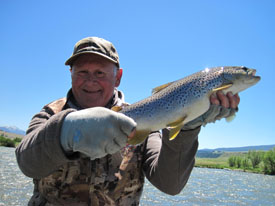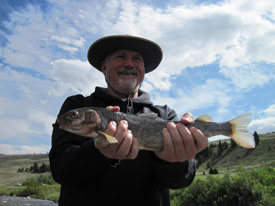 Runoff continues to taper down here in the valley. Water clarity is still best above the confluence with the West Fork. But clarity is plenty good throughout the length of the river for some solid fishing throughout. Caddis have begun to emerge although the trout aren't keyed in on them just yet. The big Stonefly Nymphs are becoming active and moving and we hope to see the big bugs on the water possibly as early as mid to later half of the coming week. Flows now are right around 1,000 cfs river wide.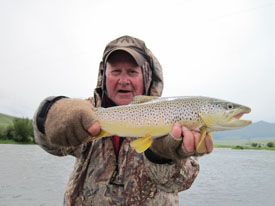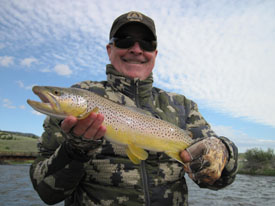 We've seen some days this week where it's been better to be out early and others where it's been better in the afternoon. Nymphing is still you're best bet if you're out searching for numbers. But if you're patient, and get a dry in just the right spot you can be rewarded. Streamers have been solid too especially with some cloud cover.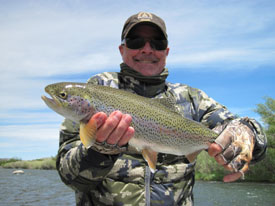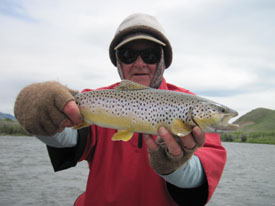 Nymphs: Delektable Guide Stones #6-#8, Delektable Mega Princes #6-#10, Delektable Hurless Stones #6-#10, Pat's Rubber Legs #6-#8, Prince Nymphs #14-#16, Delektable Lil' Spankers #14-#18 in Silver, Red, Orange, Blue, and Pheasant Tail. Shop Vacs, $3 dips, Lemon Drops #14-#18. Delektable Hammerheads #14-#16.
Dries: Delektable CDC Holographic Olive Caddis #14-#16, Delektable Halo #14-#16, Delektable Lil' Chubbies #14-#16. The Lil' Chubbies are great for a dry dropper rig with a small nymph suspended. We've seen some good success the last hour of daylight with the dry dropper rig.
Streamers: Delektable Screamers Single or Articulated-Olive/Black, Natural, Brown/Yellow. Zirdles, Zonkers. Swinging some of the smaller streamers has been effective as well. Patterns such as Slumbusters and Sculpzillas have brought some nice trout to hand for myself in the evenings on the two hander.
With high temps and clearing water the Upper Madison should be a wonderful place to be over the next month. Be sure to get out there and enjoy some great weather in a beautiful place.