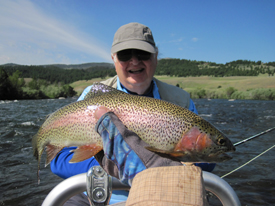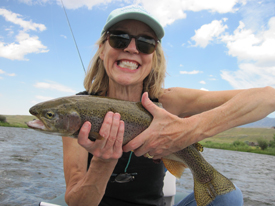 Hoppers, Hoppers, and more Hoppers!!! It is hopper season on the Upper Madison River… RIGHT NOW!!! I have not seen this many hoppers in the valley since …. never. Big Dan might say over eight years since…If you want to catch fish on a hopper, now is the time for just that. They are only going to be getting more and more keyed in to them day by day. Double dries are working great right now including Hoppers with different Delektable Chubbyness behind or in front. Also, the Spruce Moths are just getting going and are a good second fly. This is also the time we like to call 'Hopper Dropper' time. If you are not getting them on the dry, then they will most likely be eating the dropper you hang under it. PMDs, Caddis and little stones (yellow sally) are all good choices for a dropper. We have been doing well on the Crystal Dip size #16 for the Caddis. People are doing well on the Standard Prince nymph as a Caddis dropper also. I could go through all the possible Droppers you could use, but ill only list a few of the heavy hitters we have seen here in the past week.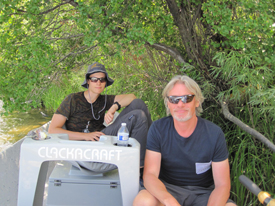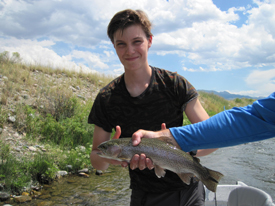 Delektable Prince Brandon size 16
Lemon Drop size 14
Crystal Dip size 14 and 16
Delektable Lil' Spankers in Silver and Gold #16
Three Dollar Dip Brown size 16
Lightning Bug Pearl size 16
Golden Stone Tungsten Bead size 16
Caddis Pupa Crystal size 16 CH
Drifting Hydropsyche Olive size 16
Psycho Princes in different colors size 16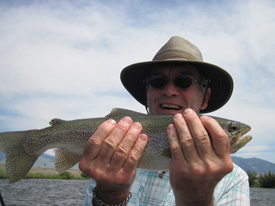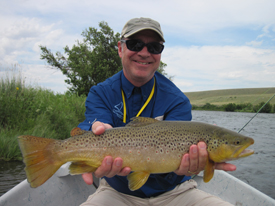 Some of the Hoppers we've seen go out the door and down the hatch are as follows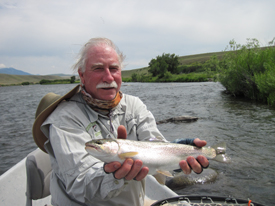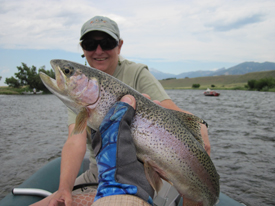 More-or-less Pink size 12 and 14
Fat Albert Yellow, Brown and Red size 10
Fat Frank Pink, Tan and Peach size 12
White Cloud Tan size 12
Dave's Hopper any size
Joe's Hopper size 12
Panty Dropper Hopper Pink size 12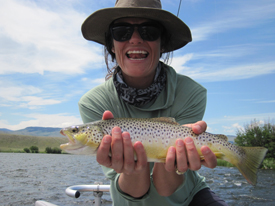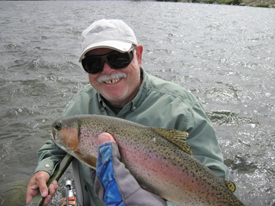 The flying ant is also out there and will be working more as the summer progresses on.
Delektable Ant Cinnamon or Red size 14 and 16
Delektable Ant Black size 14 and 16
Bloom's Stealth Ant Purple size 16
Royal Wulff Split-Wing size 14
Yeager's 409 Red size 14