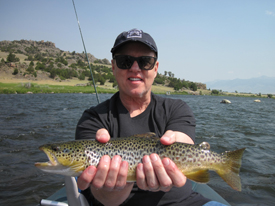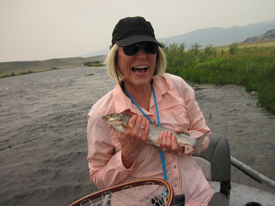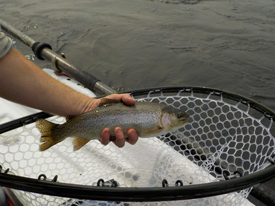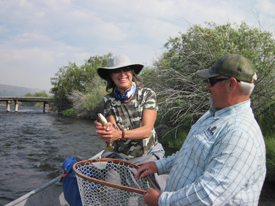 It's been an eventful week up in the Madison Valley. Hoot Owl restrictions went into place on July 21st for the entire Madison River. From the mouth to the Yellowstone National Park Boundary. So for those of you who may be unfamiliar with these rules since this has never happened on the Upper section. This means no fishing between 2PM and Midnight. Also Yellowstone National Park has decided to implement Hoot Owl restrictions on all rivers and streams within the National Park beginning at 2PM on July 24th. The one difference with the YNP restrictions is that there is no fishing from 2PM until sunrise rather than Midnight. Water quality is actually good. Flows are currently at 1500 cfs at the Kirby guage. Which is about 200 cfs above the median historical flow at this time of year. Water temps are topping out between 65 and 68 degrees everyday. With early morning to mid morning temps staying in the mid to high 50's. But with so many rivers under restriction FWP doesn't want to have a flood of guides and anglers flocking to the Madison if it were one of the few rivers left without restriction. See the below link to Montana FWP for a full list of closures and restrictions throughout the state.
https://fwp.mt.gov/news/current-closures-restrictions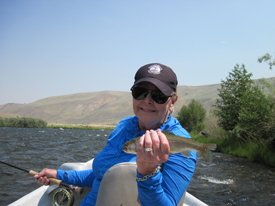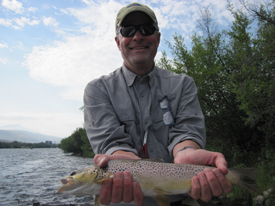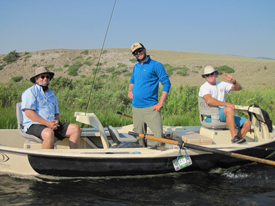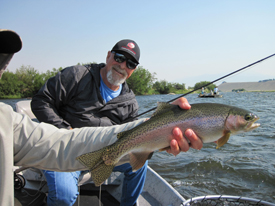 As for the fishing, it remains pretty good. Dries, nymphs, and streamers are fishing well throughout periods of the day. Attractor dries, Caddis, PMD's, Sallies, Ants, Beetles, and Hoppers are all possibilities. The dry dropper rig is prime right now with a Chubby or Hopper up top with a smaller nymph trailing. Streamer fishing has been good early for the first few hours of the day. Dead drifting, on the swing, or on the strip. PMD spinner falls in the morning. With periods of surface activity to Caddis, PMD's, and Terrestrials throughout mid day to the closure time at 2 pm.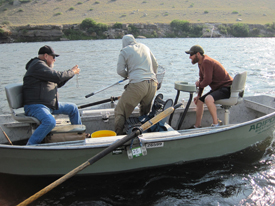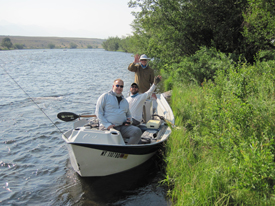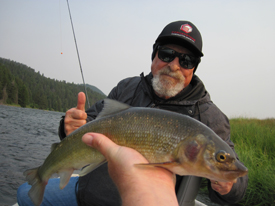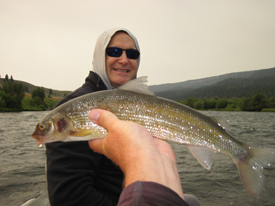 It's important to remember to be patient, and courteous as we are all dealing with these restrictions together. Keep in mind the precious resource we have and to keep in mind we are all doing our part to protect it. The boat launches will be a little more crowded with the limited hours of fishing. Enjoy the company and companionship of our fellow anglers and like all things it will be back to normal soon. Be safe and and enjoy our beautiful outdoor opportunities. We have updated our store hours during the restrictions to 6AM to 5PM seven days a week.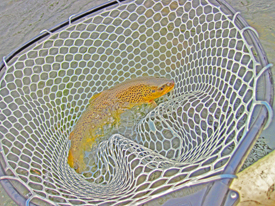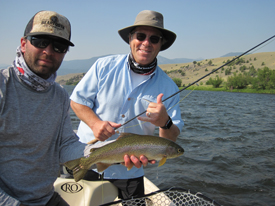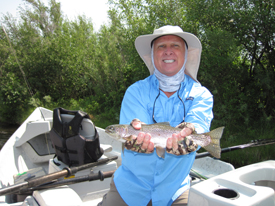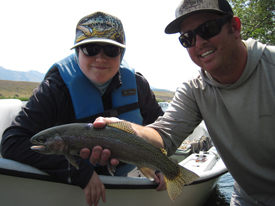 Dries: Delektable Chubbyness #14-#16 Rootbeer, Royal, UV Purple, Goldrush. Delektable Lil' Chubby #14-#16 Royal, Goldrush, Tan. Delektable Twisted X #16 Yellow/Red. Delektable Elk Hair CDC Caddis #14-#16 Tan. Delektable Halo #16 Tan, Royal. Delektable Lil' Secret #12 Royal, Delektable Lil' Secret #14-#16 UV Caddis Green, UV Goldrush. Micro Water Walkers #14-#16 Pink, Peanut. Morrish Hopper #12-#14 Tan, Pink. Thunder Thighs Hopper #10 Pink, Yellow. More or Less Hopper #10 Peach, Pink, Goldenrod. Delektable Flying Ant #14-#16 Purple, Black, Red, Red/Black, Cinnamon.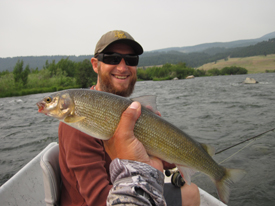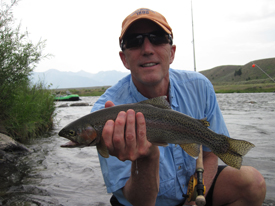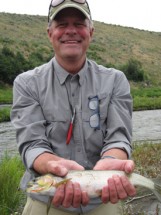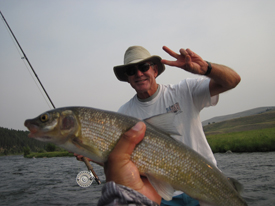 Nymphs: Prince and Prince Variants #12-#16. Lemon Drops #14-#16. Psycho Prince #14-#16 Yellow, Purple. Delektable Lil' Spanker #14-#16 Silver, Gold, Blue, Red. Delektable Hammerhead #14-#16 Hare's Ear, Pheasant Tail. Lightning Bugs #14-#16 Silver, Gold. Pat's Rubberlegs #8-#10 Olive/Black, Brown/Black. Delektable Root Beer Float #16 PMD. Delektable Tungsten Jighead Spanker #16 Miller Time. Guide's Choice Hare's Ear #14-#16. Split Back PMD #14-#16.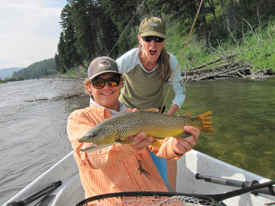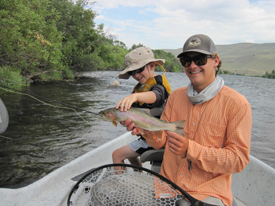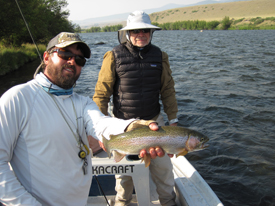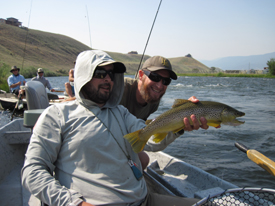 Streamers: Delektable Screamers Single and Double in Olive/Black, White. Mini Dungeons. McCune's Sculpin Tan, Olive. Zonkers Copper, Silver. Sparkle Minnows single and articulated. Sculpzilla's Black, Olive.