Well hello hello hello! I hope you all are thoroughly enjoying this epic weather as much as we are here at the Beartooth. This warmer weather has been putting out hoppers on the Madison flats faster than Frank Abagnale Jr. could put out fake checks. I mean, it's happening. Check out the Varney Road and see for yourself. We have had multiple reports of big hopper eats from McAtee down river. And with the nocturnal bugs starting to pop, the guides are still finding fish on the big bugs. The fishing this week has been great! The fish have been eating all sorts of food! Some popular food for the fish this week has been Hoppers, Nocturnal stones, Mayfly dries, Caddis dries, and most small beadhead nymphs.
During the first half of the week we had Dan M, John and Ian guiding. From reports coming back into the shop in seems that there is some bad news………The fishing's GREAT!! There has been reports of sore arms, bug overloads, and strained eyes from watching fish eat flies over and over. Now would be a good time to call your friend who needs a good fish catching experience.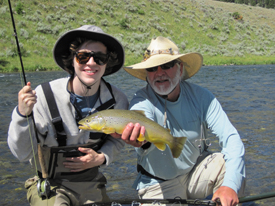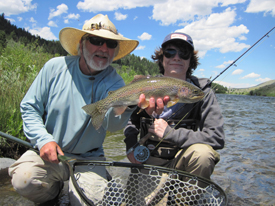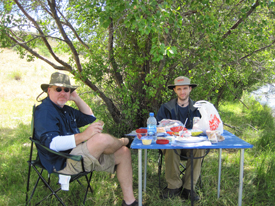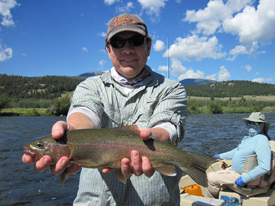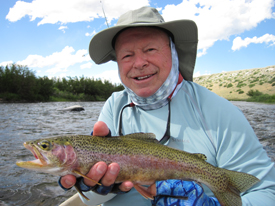 During the later part of the week John K, Dan M, Ian and Terry were out on the water. We have some great pics to share with you from their adventure on the Madison.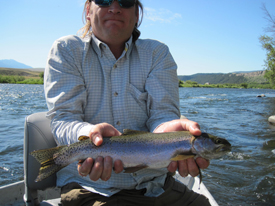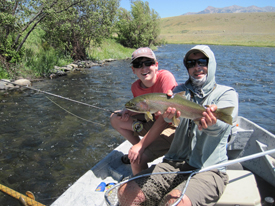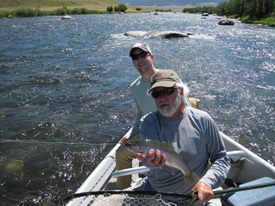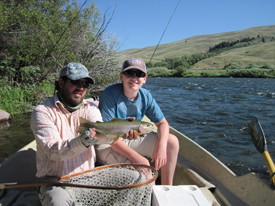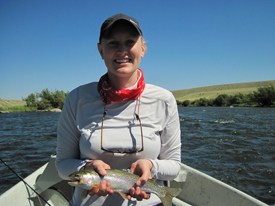 SUMMARY: If you take anything from this report it would be that hoppers, yes hoppers, are here. Drive down Varney Road and see for yourself. HOPPERS, that is all.
-Dan G/Will