I had a chance to fish recently for a few hours at Mac Bridge on Wednesday morning. Lately the PMD hatch has been kind of crazy, so that was my focus and nymphing was my choice of weapon for the day (unless of course the water started boiling :)). I put a Tungsten BH Golden Stone Sz 8 on top and a Micro Mayfly Nymph Brown/Orange Sz 18 on the drop to imitate the PMD. It wasn't but 3 casts later and I had a nice very healthy 20 inch brown in the net! I stayed with that combo for a bit still catching a few smaller browns on the micro.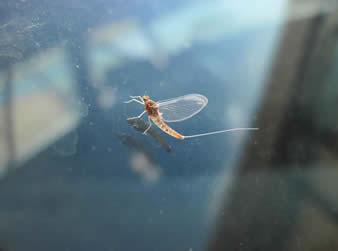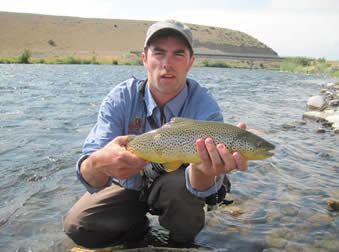 I later switched to the Micro on top and a Sz 18 Tungsten BH Prince on the drop and caught a few rainbows on the prince. I continued to go thru all my smaller nymph patterns till I was done, doing ok on most of them. I was out from 2pm until 6ish. Not much activity on top but I was happy with nymphing anyway:) With golden stones, PMDs, caddis, sallies, callibaetis, flavilinia, ants, and MORE out, I hope you are having fun! Happy fishing!!!
Dan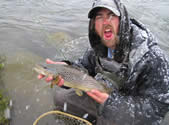 Week of July 7, 2012
Just another tour of rivers with Tim and Brian. Great bloom of hatches. The dry and wet fly fishing was incredible. Goldenstones rocked for us with Caddis and PMD's filling in the blanks.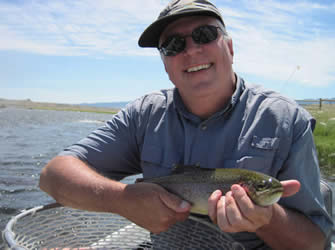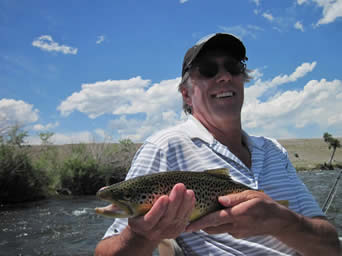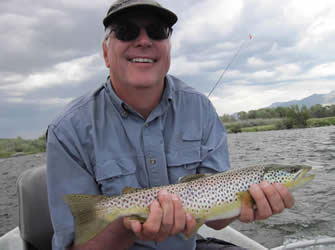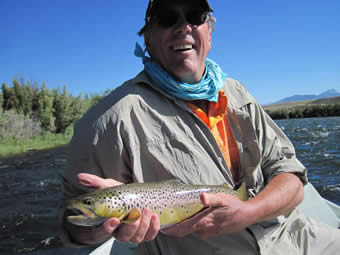 Dan

Wow! The Upper Madison has been on fire! The entire week was filled with terrific fishing and lots of fun. The salmon flies are now up by Slide Inn and just down from Lyons Bridge. Throughout the Upper River the hatches have been incredible including: Golden Stones, Yellow Sallies, PMD's, Flavs, Caddis and more Caddis. The fish have been eating on top and under the surface. Everyone caught a number of nice trout all week morning, afternoons, and evenings. What a great week. Enjoy the happy photos!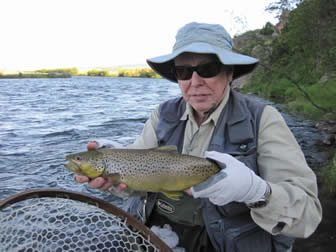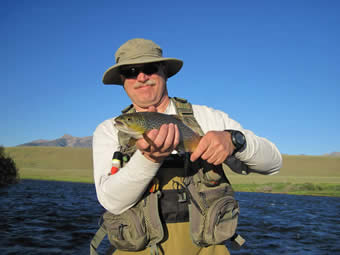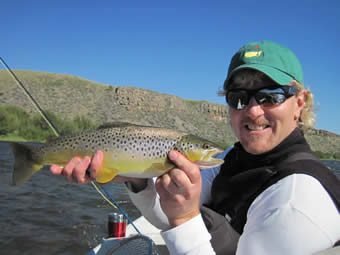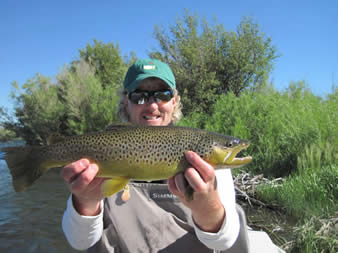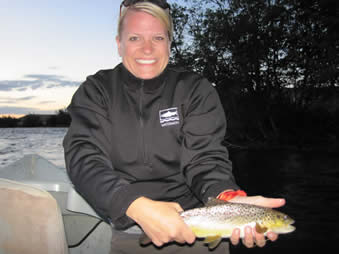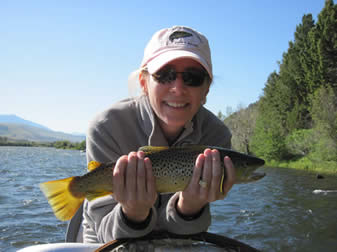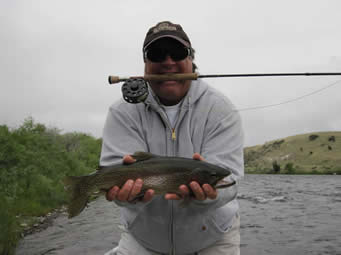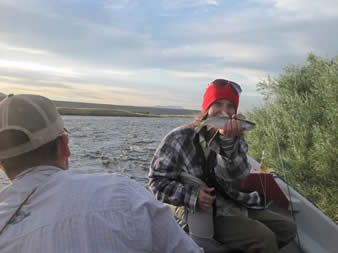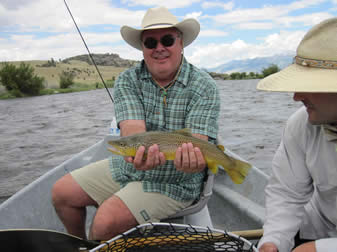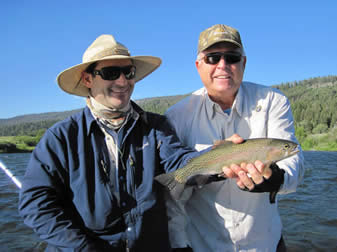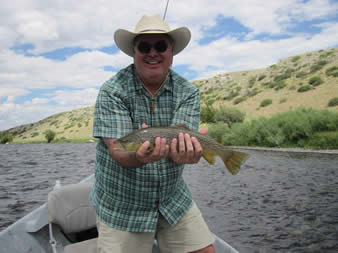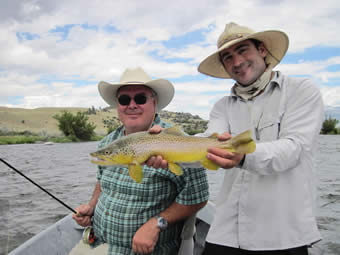 Go Fishing!
Nancy