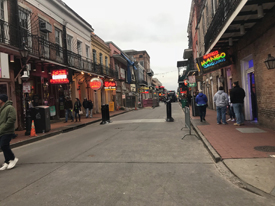 I recently got back from fishing with our friend Captain Marty in his home waters of Louisiana. As anyone who knows Marty would expect he showed Wayne and I an awesome time on and off the water. We fished four days and had a couple days of less than fishable weather which was a great opportunity to experience down-town New Orleans.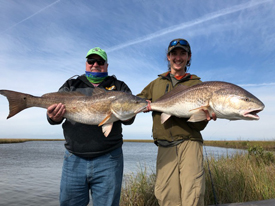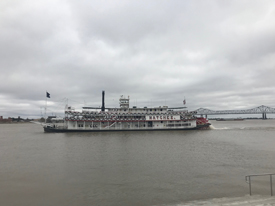 The first couple days of fishing had less than perfect conditions but we made the best of it by catching some tanker Redfish, a few Black Drum, a Sheepshead and even a Sting Ray on live bait. Yeah, make your purist fly-fishing remarks now but I had a blast.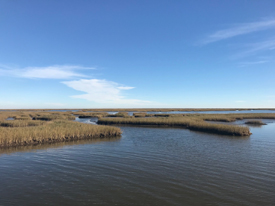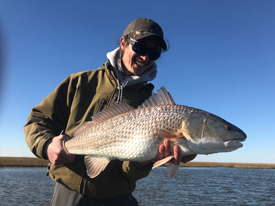 The clouds cleared on the second to last day out and we were able to try some sight-fishing. I went through the natural motions of getting a bit over-excited, blowing casts, badly missed hook sets and doing whatever else wrong I could manage. At the last spot for the day I finally hooked and landed a fifteen-pounder after he crushed the fly about five feet from the boat in a foot and a half of water.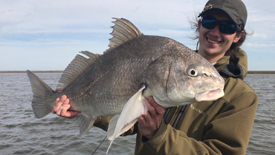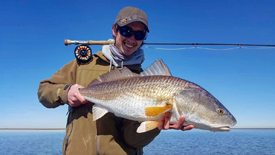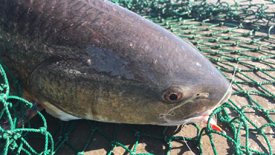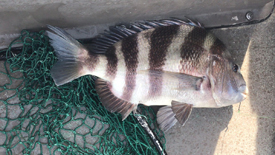 The next and last day we had what I'd call perfect conditions if it were a few degrees warmer but nonetheless we were finding fish left and right on the flats. Getting them to take a fly was quite a bit tougher than finding them but Marty and I were able to hook into about one in every ten fish we found. Throughout the day I was reminded several times that on a normal day the fish would be eating without a second thought but I'm still unconvinced that I could have had a better time. Thank you Marty.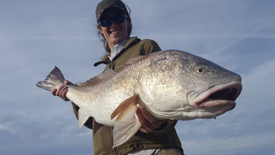 Brian Chasse