Change is inevitable; from the weather, day to day activities, life and most importantly fishing!! The true test of any angler is their ability to change with the conditions presented to them. If fishing is challenging, change flies and change your presentation. Be creative!! As we are approaching the end of the summer hatches become smaller and with warmer temperatures hatches are best later in the day or early in the morning.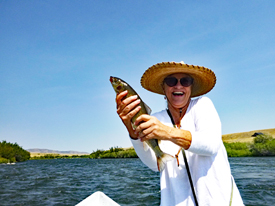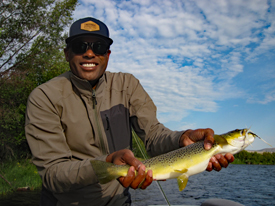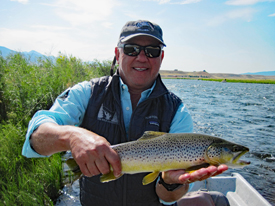 The weather this week was in the high 80's with a small reprieve of rain and cooler temperatures by the end of the week. Stream flows this week were 1,200cfs at Kirby, 1,310cfs at Cameron at the beginning of the week and a slight uptick by the end of the week to help combat rising water temperatures with flows sitting at 1,310cfs at Kirby, 1,460cfs at Cameron by Sunday.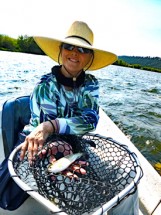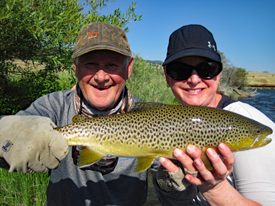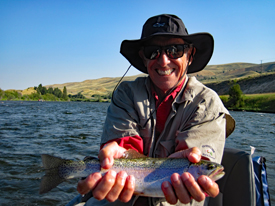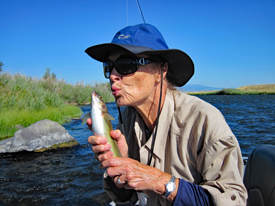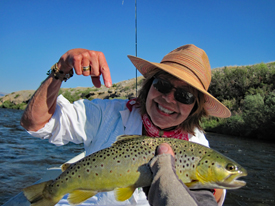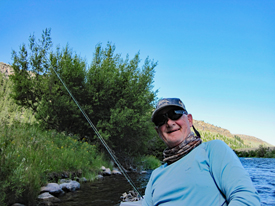 Hoppers and Ants have made there way to water, the most productive action has been seen between McAtee and Ennis. Streamers and nymphing have been producing some very nice larger fish and lots of big smiles!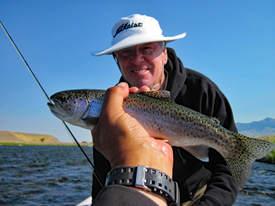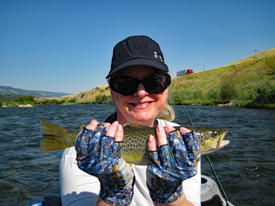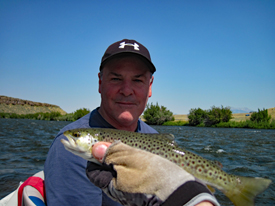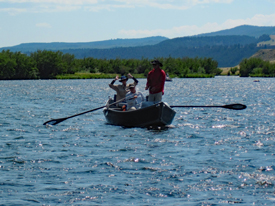 Dries: Grillo's Hippie Stopper Royal, Purple #16-#18, Transparent Ant Black/Red #16, Delektable Flying Ant Purple #16, Delektable Sparkle Bug Olive, Tan #16-#18, Fat Frank Peach #14, Hi-Vis Thunder Thighs Hopper Pink, Tan #14, Panty Dropper Hopper Pink, Tan #12-#14, Bloom's Stealth Ant Purple #14-#16, Delektable Lil' Secret Goldrush #16-#18, Purple Haze Split Wing Parachute #12-#16, Micro Water Walker Pink, Tan #14-#16, Royal Wulff Cripple #14-#16, Parachute Adams #10-#12, Delektable Twisted X Rose/Grey, Tan/Brown, Purple #14-#16, Delektable Lil' Chubby Olive, Tan, Cinnamon, Royal, Rainbow #14-#18.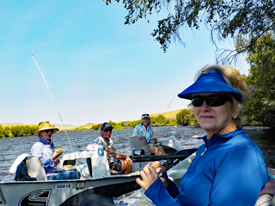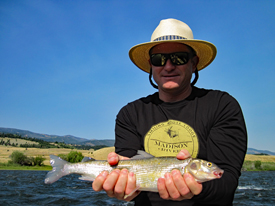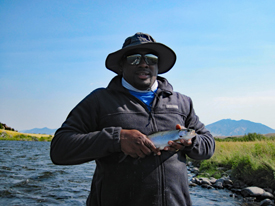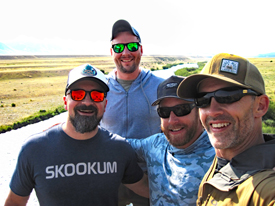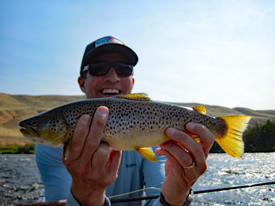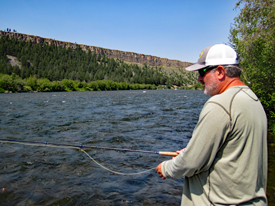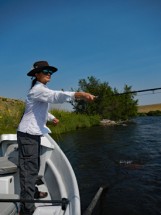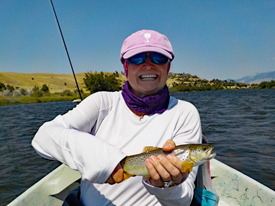 Nymphs: Wire Worm Red #6-#8, Delektable TGBH Big Spanker Olive Pheasant Tail #14-#18, Formerly Known as Prince #18, Pat's Rubberleggs Black/Brown, Olive/Brown, Black #10-#12, Delektable Lil' Spanker Purple, Pheasant Tail, Olive, Red, Gold, Silver #14-#18, Crack Back Bullet Jig Hook Cream #16-#18, Jig Hook Napoleon Light Olive #18, BH Lightning Bug Pearl, Gold, Silver #16-#18, BH Mo' River Pheasant Tail #16, Three Dollar Dip (GB) Crystal, Brown #6, Geppert's Crystal Dip Brown #16, BH Serendipity Rainbow, Dark Olive #14-#16.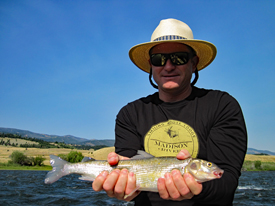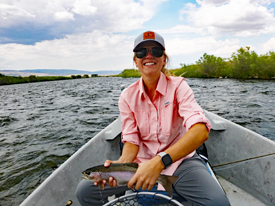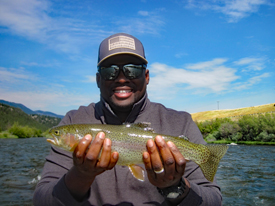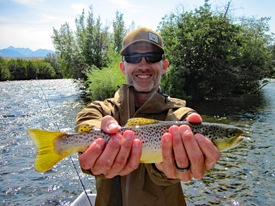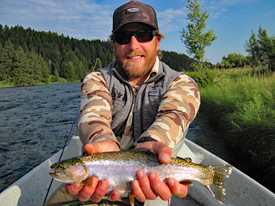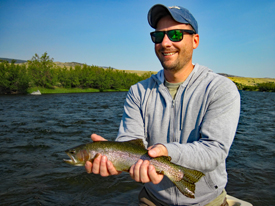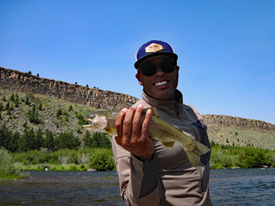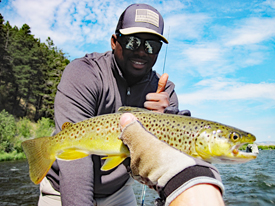 Streamers: Delektable SS/Single/Double Screamer Olive/White, Black/Purple , White, Yellow, Olive #8, Yo Dali Llama Olive/White #6, Trevor's Sculpin Natural/Olive, Black #4, Sculpzilla Black, Olive/Tan #8, Slump Buster Squirrel/Gold #6, Mini Loop Sculpin Natural, Olive #6, Mini Sex Dungeon Olive, White, Black #8, Zonker Natural Copper Body, Natural, Olive, Black, Yellow #6-#8.