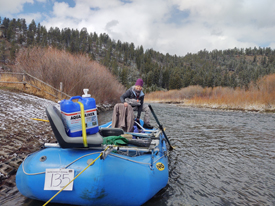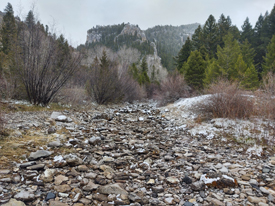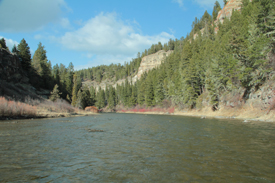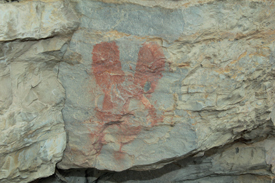 Oh Boy, OH Boy, OH BOY!! Do we get to talk about a special place today The Smith River in Montana. Kevin recently got to go down as a lucky winner of The Smith River lottery permit system. The start date of his permit was on April 20th and he decided to do it as a 5 day and 4 night trip. He knew what the river could be like as he had been down it twice. Once when the flows were perfect and the water was a dirty brown color but perfect flow of 400 cfs(cubic feet per second). His second time was slightly unlucky and run off kicked into full effect and the river went from 1000 cfs to 2500 cfs. While that trip fished it barely fished. This time was different he was now going under the conditions of very low water. The cfs flow for the whole week clocked in around 160 cfs. Now this is a fishing report, but the goal of the smith river is to enjoy the present, make it out safely and to try to enjoy the cliff walls. It is pretty hard not to enjoy the present for what it is but for those that need to catch fish here we go.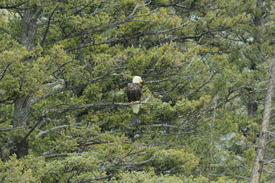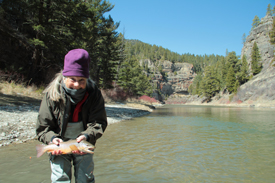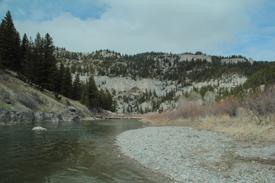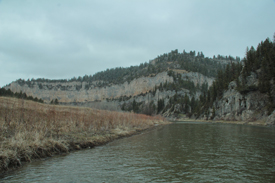 Let us get into the nitty gritty of the fishing game he was seeing on this river while he was there. Well, we all know Kevin who loves his dry flies and that is where we are going to start. He watched his mom catch the first fish on a dry and his first time even seeing flies on surface being eaten on this magical river. He started off with a Water Walker in olive and tested a few Chubbies as well in olive and black. Everything he tried on the surface was eaten at some point, but you must be patient as not every hole wanted to eat the foam. He did see a few Midges, Mayflies, and even a few Skwalas everyday but not enough to make holes turn into a perfect dry fly heaven. He is sure if you had a second Dry Fly following your main piece of foam, being a Midge pattern or Mayfly pattern of sorts, they would have been eaten by some fish. You would have had to be patient again. Instead, he went for a Dry Dropper style to produce more fish.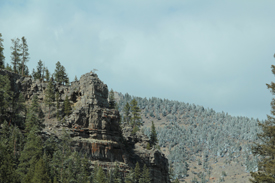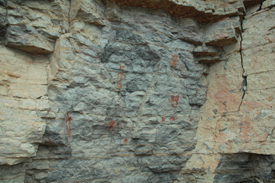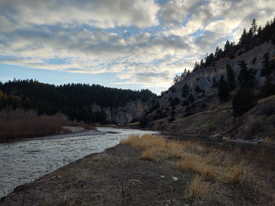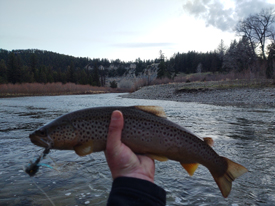 After you get bored with that set up and you really want a challenge for a fish it is time to go to Streamers. Kevin used his own creations, but they resemble something along the lines of a Silk Kitty and Sex Dungeon. While he was there, he used only two colors Olive and White. Olive had a few looks but never any commitment from the fish. He was frustrated by this lack of commitment from the fish, so he went to White to trigger more promising strikes. It worked but the strikes were still far and few between. Other people were around Kevin at the start of The Smith River journey that were fishing streamers as well. The color they informed him with was Black and Olive. He never got a fly, but Streamers are never about the fly as they are about the color or colors of the day.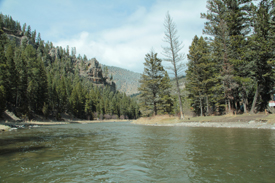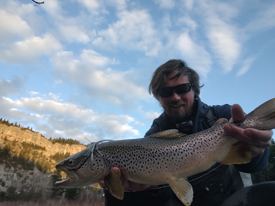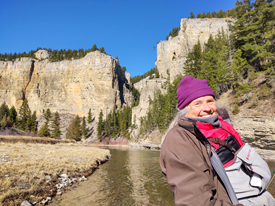 Time for the last way to catch fish Nymphing. Kevin said it was incredibly easy and with any cast it could catch a fish. He mainly performed this act in the morning and night when he was cooking and waiting for the pot to boil. Many campsites come with perfect buckets filled with fish and he found this to be the most effective way to wait. He caught fish on flies such as the Zirdle in Olive, Lightning Bug in Silver, Wire Worms in Red, Pats Rubber Legs in Black and Purple, Hot Spot Jig Pheasant Tail, and Three Dollar Dip in Pearl.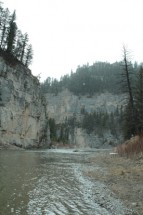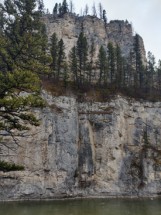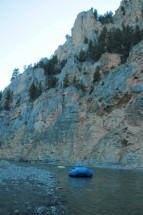 All in all the trip is an experience and a full blown adventure it doesn't matter if the river is low or high it is always recommended. To anyone who loves the places Trout take them as you follow them across the globe. You would enjoy this place at the end of the day because it is not the size of the Trout or how many Trout you caught but the places the Trout take you. You get to enjoy these precious fish as they entertain you under some of the most magnificent cliffs that are ever changing, glow under perfect sunlight, and are seemingly endless during a forty mile stretch of the Smith River. If you ever have a chance to go on the smith don't blink just say yes and when.