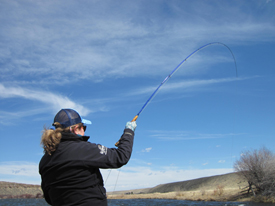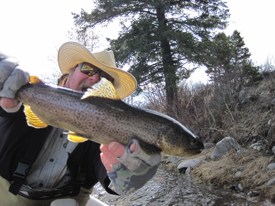 Flows have been slowly rising out of Hebgen Dam and the weather has been outstanding with most days in the mid 50's and we even had a couple days touch 70 degrees. This upcoming week is forecasted to be in the mid 60's most days so get out and enjoy it!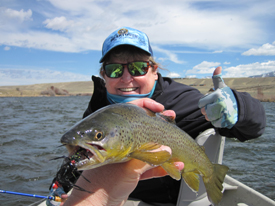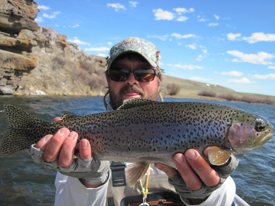 Dan and Nancy had a great time floating the river Saturday for Nancy's birthday and caught some nice fish on some Delektable prototype streamers earlier in the day and on nymphs in the afternoon.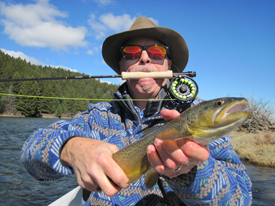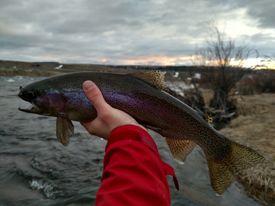 The fishing has been fairly consistent with the biggest change from the last report being some moderate Baetis hatches, especially closer to town. With that being said, make sure you've got a few small Adams or Purple Crazes in the fly box along with your Midge patterns.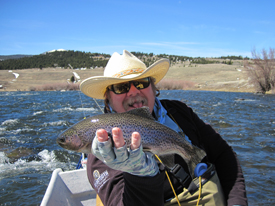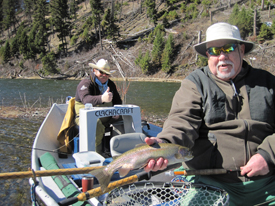 Under the surface things are pretty much the same as the last report. The nymph fishing is by far the most consistent tactic. Flies like the Delektable Stonefly Candy, Delektable Epoxyback, Delektable Lil' Spankers, Serendipities, Princes, Copper Johns, Worms and Eggs will all get 'em in the right time and place.
The streamer bite has been pretty good and this is one of our favorite times of year to fish big flies as fish are hungry and a little extra opportunistic when the water is faster. Delektable Double Screamers, Sparkle Minnows, Mini Loops, Zonkers and Sheila's Sculpins should be all you need to find a few fish.