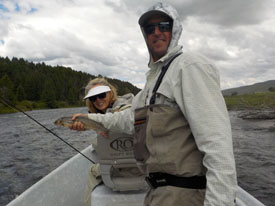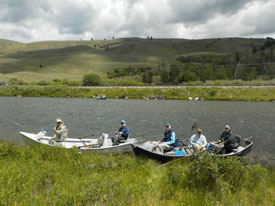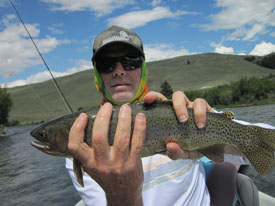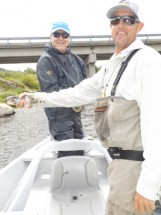 Prime time is now on the Upper Madison. Salmonflies, Goldens, Sallies, PMD's, the Big Bomber Sedge Caddis along with the smaller cousin Hydropsyche Caddis are all out on the water. It's most definitely Dry Fly time on the Madison right now. Salmon Flies are spread from Windy Point down to Varney. And over the last four days the fish have been cooperating nicely.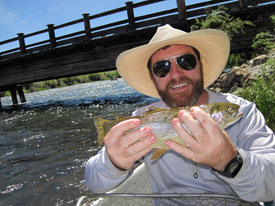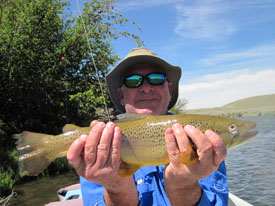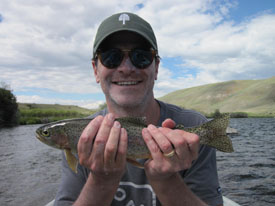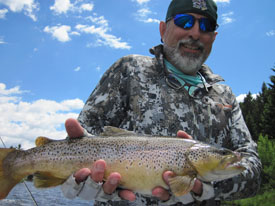 The Dry Fly bite has become much more consistent over the last several days. Some calmer winds and a bit of cloud cover in the afternoons has helped the trout feel much more comfortable coming up to slurp down our offerings. The evening fishing with Caddis and PMD spinner falls is strong throughout the Upper right now. Double Dry Rigs, or Dry Dropper Rigs are producing great. As with any river you will find lulls in the action on top no matter how strong the bite may be at a given time. So if you feel the need to drift some Nymphs have at it. Along with all the Stone patterns, all the variations of Prince Nymphs are fishing very strong this week.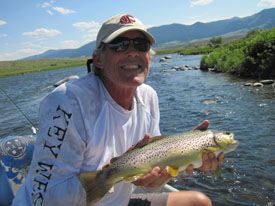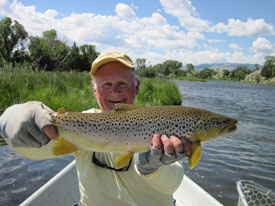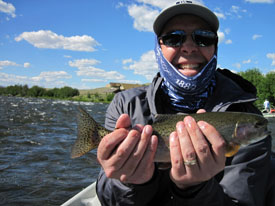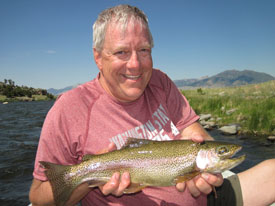 The Streamer game is working as well. For the more aggressive action think early and late. Mid day has been stronger dead drifting a Streamer under an indicator or dropping a small Nymph trailing behind.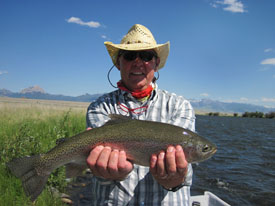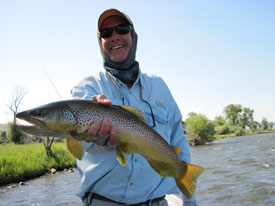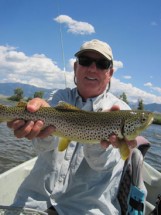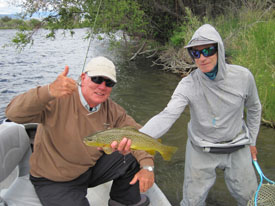 Dries: Delektable Secret Stone in Royal, UV Salmon Fly, UV Orange, UV Goldenstone. Delektable Mega 2Tone Chubbyness in UV Salmon Fly, UV Goldrush. Morrish Fluttering Salmonfly. Delektable Lil' Yellowstone, Delektable Elk Hair CDC Caddis #14-#16. Delektable Halo Tan #16. Delektable Twisted Baby Brown #10-#12. Delektable Lil' Chubby in Royal, UV Cinammon, UV Goldrush, UV Tan. Carlson's Purple Craze #14-#16.
Nymphs: Pat's Rubberlegs, Delektable Mega Prince, Delektable Hurless Stone, Delektable Lil' Spanker Jig Head Miller Time, Pheasant Tail #14-#18. Formerly Known as Prince, Red Thread Prince, Delektable Prince Brandon #12-#16. Lemon Drops #14-#16. Panty Dropper PMD curved hook #16. Split Back PMD #14-#16. Perdigons #14-#18. Delektable Lil' Spankers Pheasant Tail, Red, Silver #14-#16. Delektable Hammerhead Standard and Jighead Pheasant Tail, Hare's Ear, Red #14-#18. Guides Choice Hare's Ear #14-#16.
Streamers: Delektable Screamers Single and Double in Olive/Black, Brown/Yellow, Badger. Dungeons and Mini Dungeons in Black and Olive. Zonkers Silver and Copper. McCune's Sculpin Olive and Tan.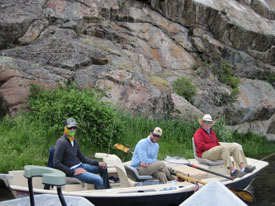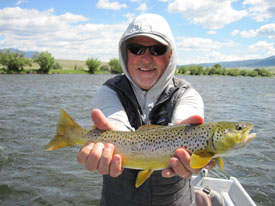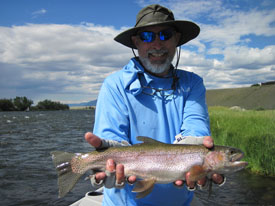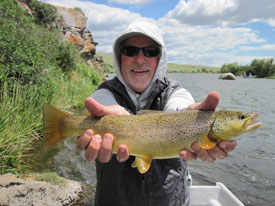 Remember to be safe and courteous on the river during this busy time. We are all here to have fun, unwind, and get away from the stress of our daily lives. Please call us or stop by anytime for any advice or fly tackle you may be in need of. If you haven't discovered Beartooth Flyfishing yet, come and meet the Delektable Crew as you won't be disappointed.