Things have been very crazy in the shop; everybody has been catching fish and wants to do more of it. After Roger got his beauty power nap,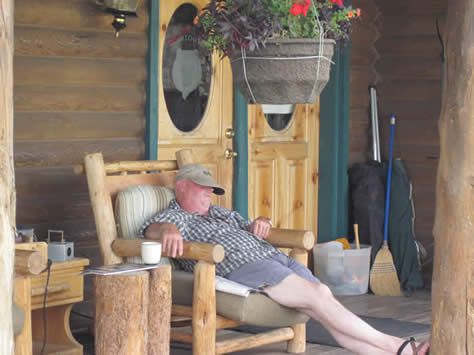 he, Dan and I were able to sneak out one evening to go and do a little fishing. We definitely made the right choice. We put on at Lyons around 6:30 PM which put us right behind the storm, the temperature had dropped at least 10 degrees and there was no sun out. Because of the storm and lack of sun the fish moved to the shallow water on the banks earlier than expected. We immediately started fishing dries hoping to catch some big browns sipping at the bank.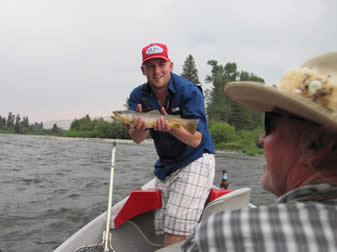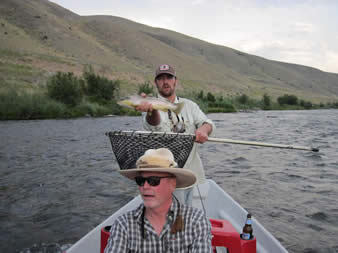 This was the right call; we caught big browns on Ant patterns, big bright colored dries, and some caddis patterns. We found it to be the most effective to fish 6-12 inches off the bank in slack water, behind boulders and seams. The fish were just slurping these bugs up; if you weren't paying attention you would have missed your opportunity. We tried many different rigs including Nymphing and other dries but the only flies that were really producing were the elk hair caddis and Delektable flying ant in Cinnamon with special darker red marking.
Craig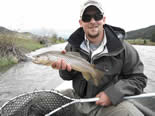 Two Weeks August 3, 2012
The fishing has been sort of on the excellent side of things lately. Early morning and late evening have been the ticket for most of us. Mid-day is still good, but more casts and less fish are more the norm. Following are the top fly selections from our crew.
Dries: Delektable Twisted Sisters in tan/brown, purple, olive/gold, and orange/brown in sizes 14 and 16; Half-Down Hoppers in size 14 and 16; Purple Hazes in size 16 and 18; and Rusty Spinners and Orange Ausable Wulffs in size 16 and 18, with size 14 also getting results. Also try a few favorite Caddis patterns in the late evening.
Nymphs: Delektable 'Lil Spanker in pheasant tail (Young Dan's favorite), purple, silver, and red in size 12 to 18; Delektable CDC Baby size 14; Delektable CDC Prince size 10 to 16; Tungsten Rainbow Warrior X size 16 and 18;and Pat's Rubber Legs green/brown, brown, and brown with green legs size 8 and 10. And if you have any Green Psycho Princes left in size 14 or 16, fish 'em! They are real good, and we only have a few left; the bins were raided by the fishermen "in the know." Anything that closely resembles a PMD and is orangish has been working real well for us. Purple and Red Copper Johns in size 14 to 18 have also been working well, along with Caddis emergers. Spruce Moths are out in the upper section, but so far it's not a huge hatch. Hoppers and ants have just started to work in some sections.
And along with all the incredible trout being caught, we're also seeing a lot of biiiiig faaaaat Whitefish this year; one of the best crops of Rocky Mountain Bonefish we've ever seen. And boy, do they fight hard!
Also, keep in mind; the afternoons have been warm and sunny, so wear protective clothing.
We enjoyed the Wild Adventure men these past two weeks, and they enjoyed fishing, swimming and exploring.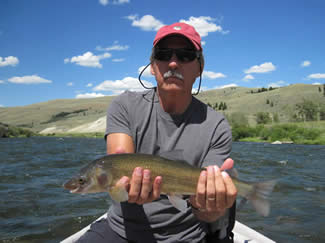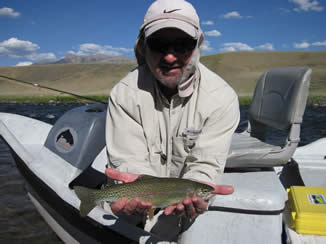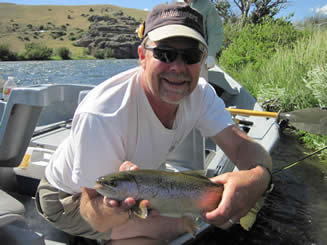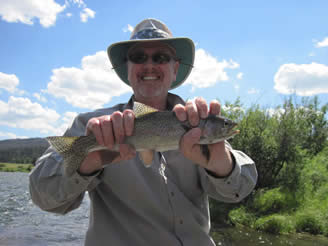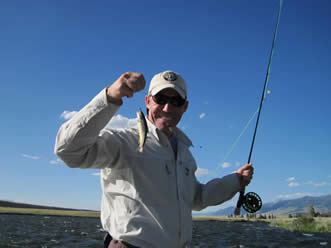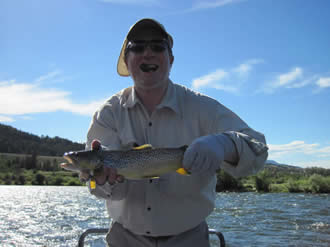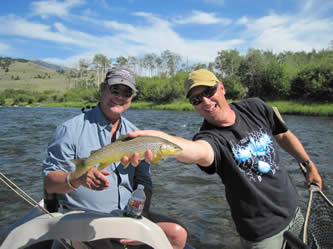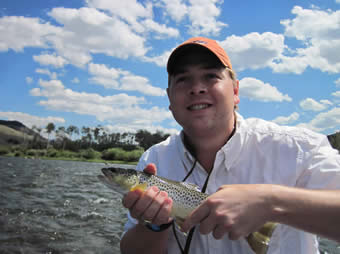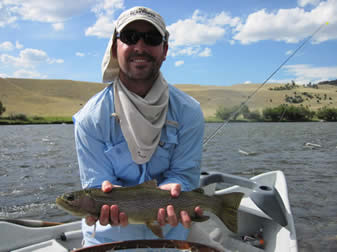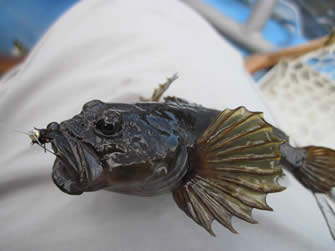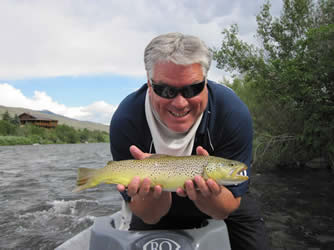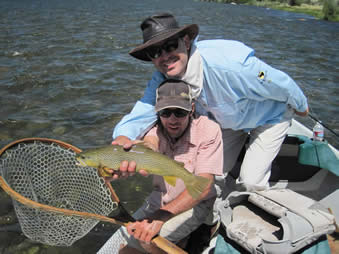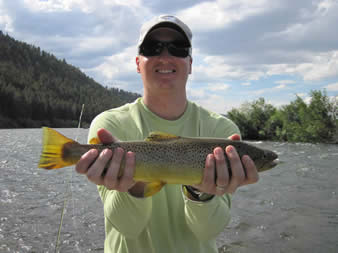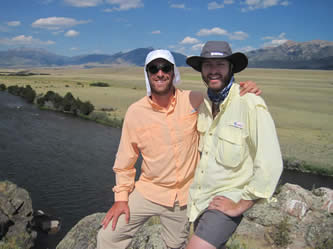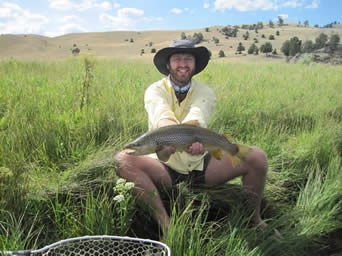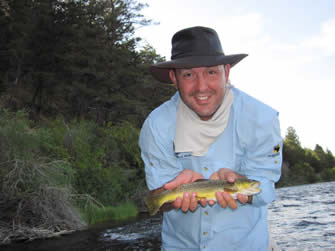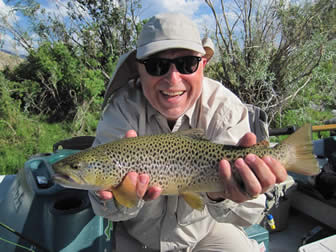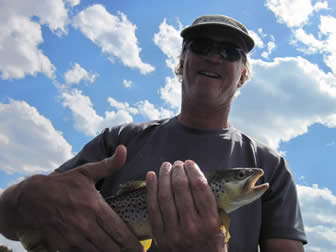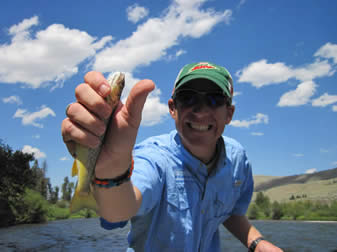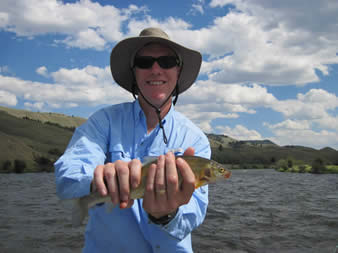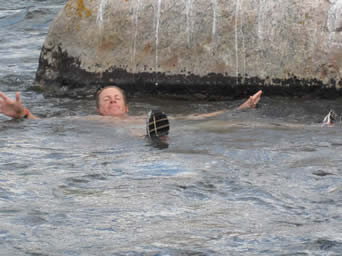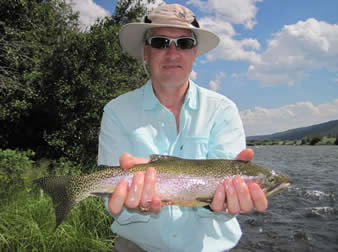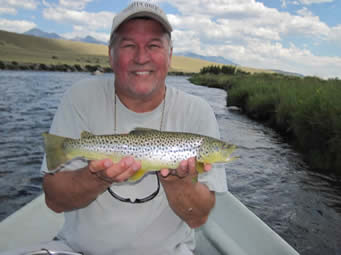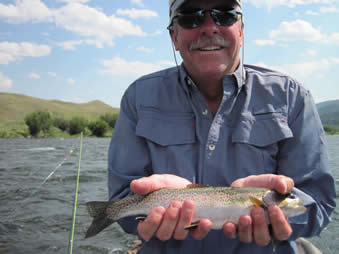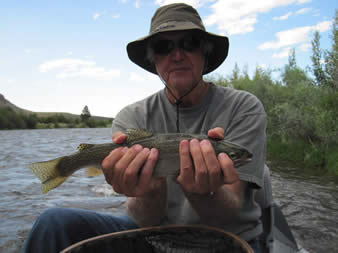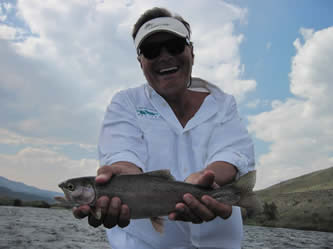 A happy father and son had fun after graduation … Congrats Daniel!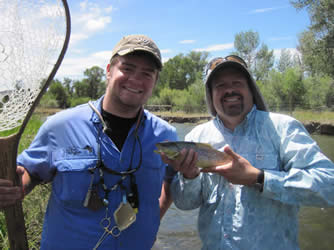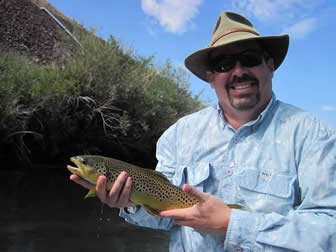 There was also a wonderful family reunion of accomplished fishermen and women, along with some beginners in the mix. Martha and her brother Fuzz scored some really nice trout this week.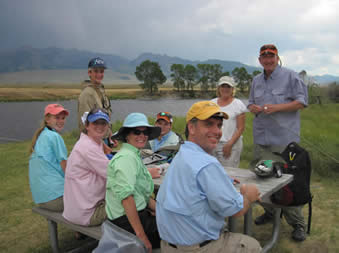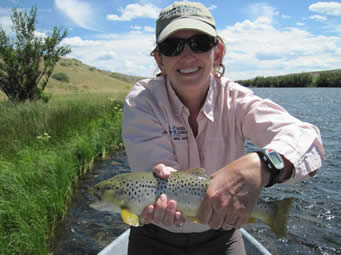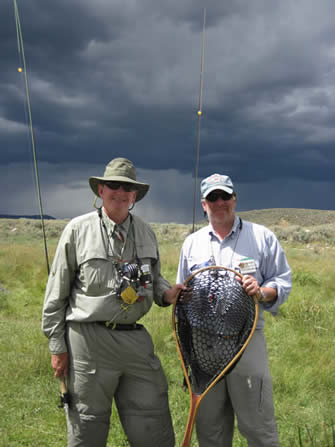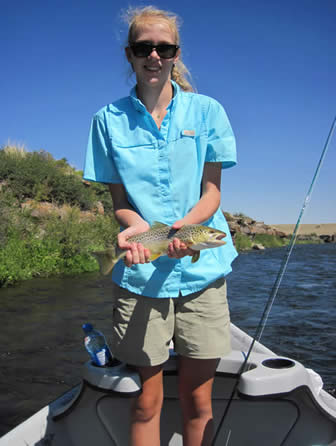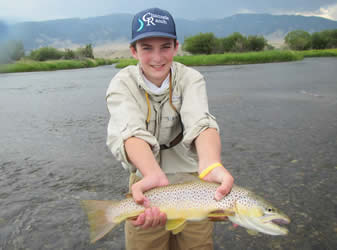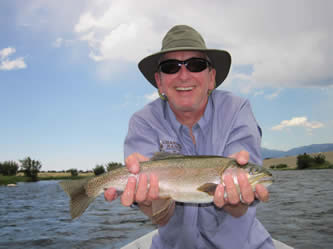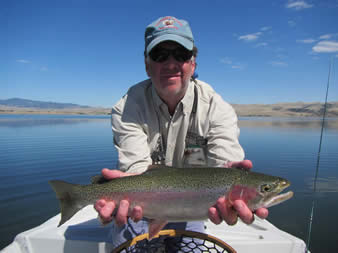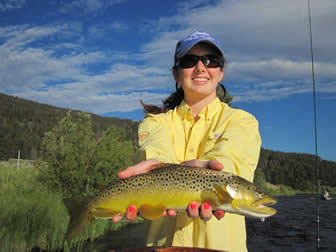 Couples enjoyed spending time together, learning about the Madison River …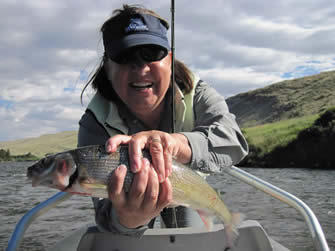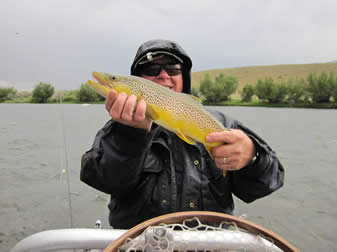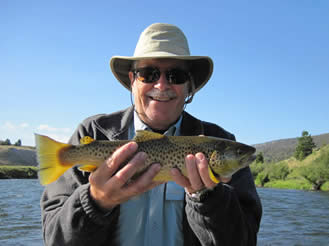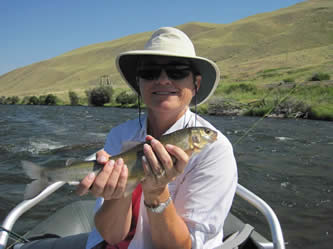 Lots of friends shared good times, fishing and catching; and enjoying the sites along the river.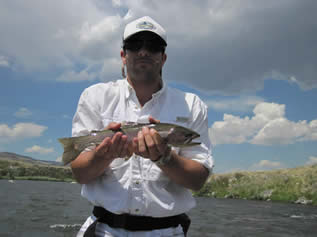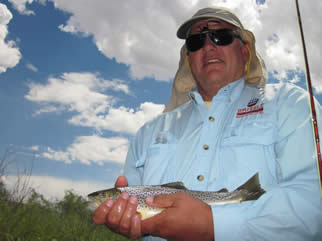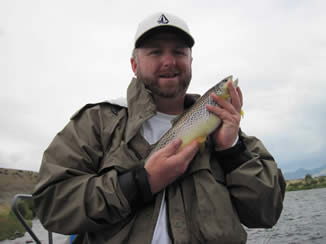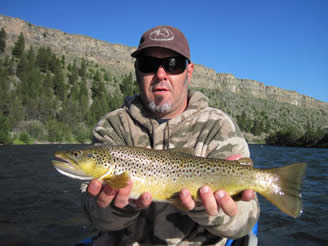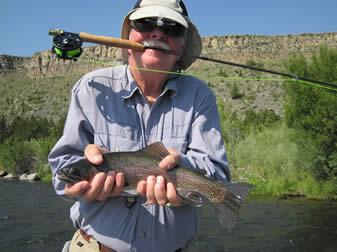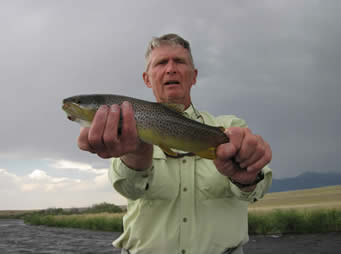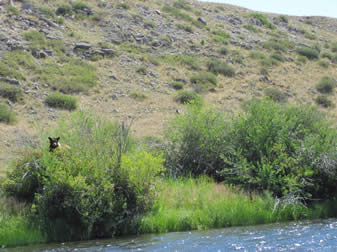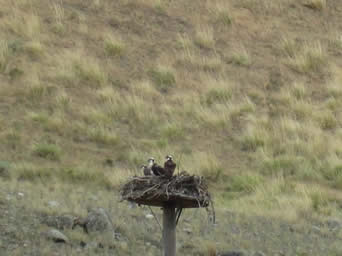 One of Marty's groups saw a Black Bear just above the Ruby Rocks, and a Grizzly was spotted by another group below Lyons Bridge just a few days ago. And, as always, there has been a nice assortment of birds of prey out there. Also the Epeorus Mayfly is out and about, and he only chooses to live on the least polluted rivers he can find; which speaks of the awesome health of our river. He tends to be a little pinkish in the nymph stage and yellowish-pinkish in the adult stage. The Epeorus can be kind of rare, usually seen in later July and August.
Happy fishing!!!
Young Dan, Bill the puppy, and the Delektable Crew